Competition
Well done to the hundreds of P4-P7 pupils who entered the Top Trumps Competition. Have a look at all of their great work below. It was very hard choosing the best stories as there were so many imaginative entries!
The winning ten entries and twenty-seven runners up who wrote the best stories had their character pictures used to design a pack of official 'The Fox Girl and the White Gazelle' Top Trumps cards. Each of the ten winners received a pack of these cards and a certificate, while the runners up received their own card and a certificate.
Well done to everyone who entered the competition for your hard work!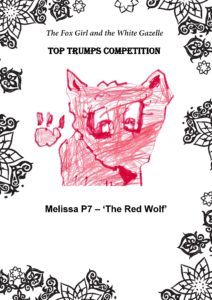 ---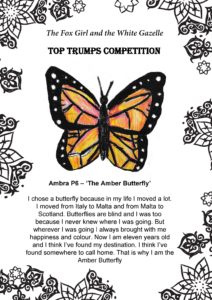 ---
Here are some other great entries, well done to everyone for taking part!
---
To celebrate the launch of the Fox Girl and the White Gazelle, I'm running a Top Trumps card competition for pupils in P5, P6 and P7.
Caylin Todd' s name means 'Fox Girl', while Reema's means 'White Gazelle' in Arabic. These are what their Top Trumps cards would look like: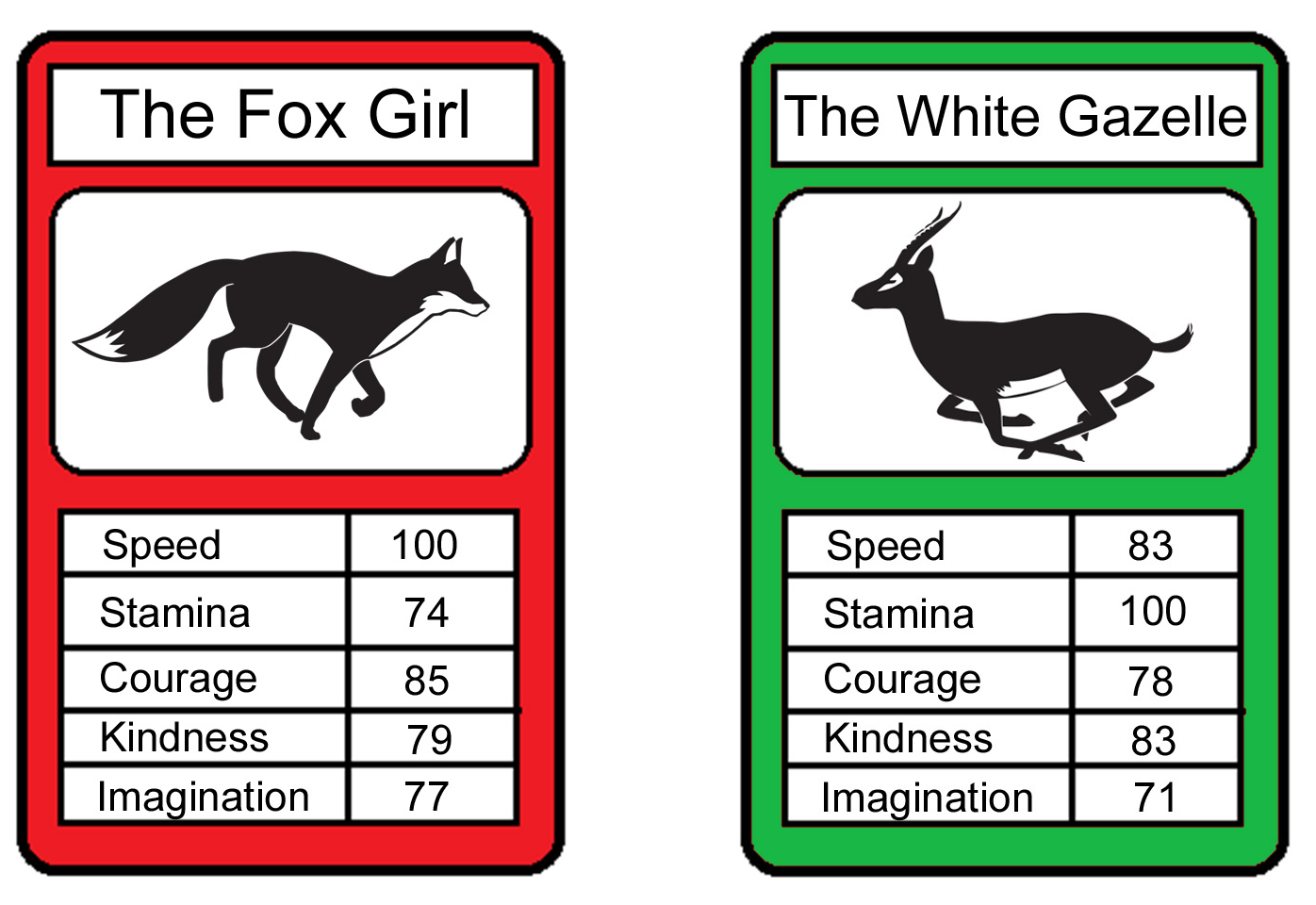 When it comes to running, Caylin is slightly faster, which is why she has the top speed of 100, but Reema can keep running for longer, so she has the top score for stamina.
I would be The Scorpion, due to my long plait which some people have said looks a bit like a scorpion's tail! This is what my Top Trumps card would look like: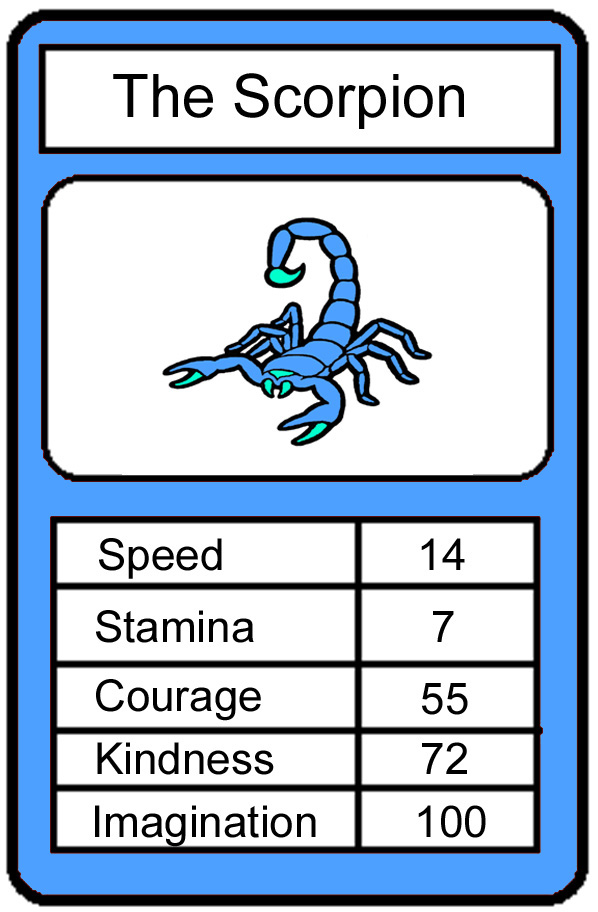 I'm hopeless at running, but as an author I'd like to think I've got a good imagination, so I've given myself the top score for this!
If you'd like to enter the competition to design your own Top Trumps card and win the chance to see it printed up for our official #FoxandGazelle Top Trumps card pack, download the rules and entry form below and enter today!
The competition is open to all Primary 5, Primary 6 and Primary 7 pupils in UK schools, and the closing date for entries is Tuesday 10th July 2018.
Entry Form – Top Trumps Competition – The Fox Girl and the White Gazelle .pdf
Rules -Top Trumps Competition – The Fox Girl and the White Gazelle .pdf