2023 will be a very busy year, and I'm excited to announce that my next middle grade contemporary issue book, Norah's Ark, will be published by Neem Tree Press on 29th August. Narrated as a dual narrative by eleven year olds Norah and Adam, the story features issues of childhood poverty and homelessness, as well as a heart-warming friendship between two children with very different lives who have more in common than they think. If you're a fan of The Fox Girl and the White Gazelle or The Boy with the Butterfly Mind, then you might like to pre-order the book >here<
---
THE WEEK JUNIOR BOOK AWARDS SHORTLISTING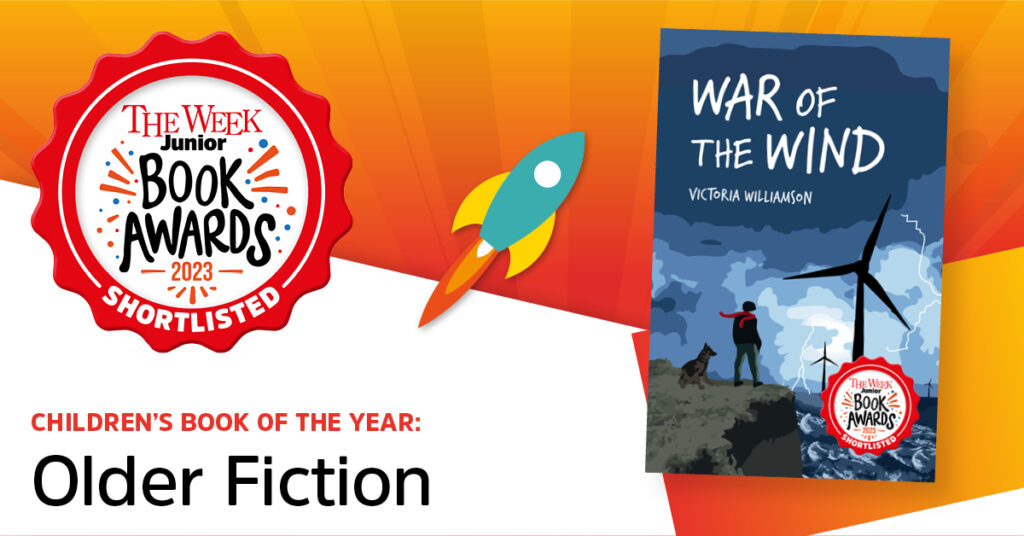 May ended with the best possible news: War of the Wind has picked up another award shortlisting, this time for the inaugural The Week Junior Book Awards, in partnership with the Bookseller. It has been shortlisted for the Older Children's Fiction category, which 'rewards the entry that demonstrates the highest standards of storytelling, captivating readers from start to finish with a well-crafted plot, exceptional writing, and diverse and engaging characters'. The awards ceremony will take place on 2nd October, after the Bookseller Children's Conference at County Hall, London. In the meantime, you can find out more about the shortlisted books >here<
---
LEEDS BOOK AWARDS SHORTLISTING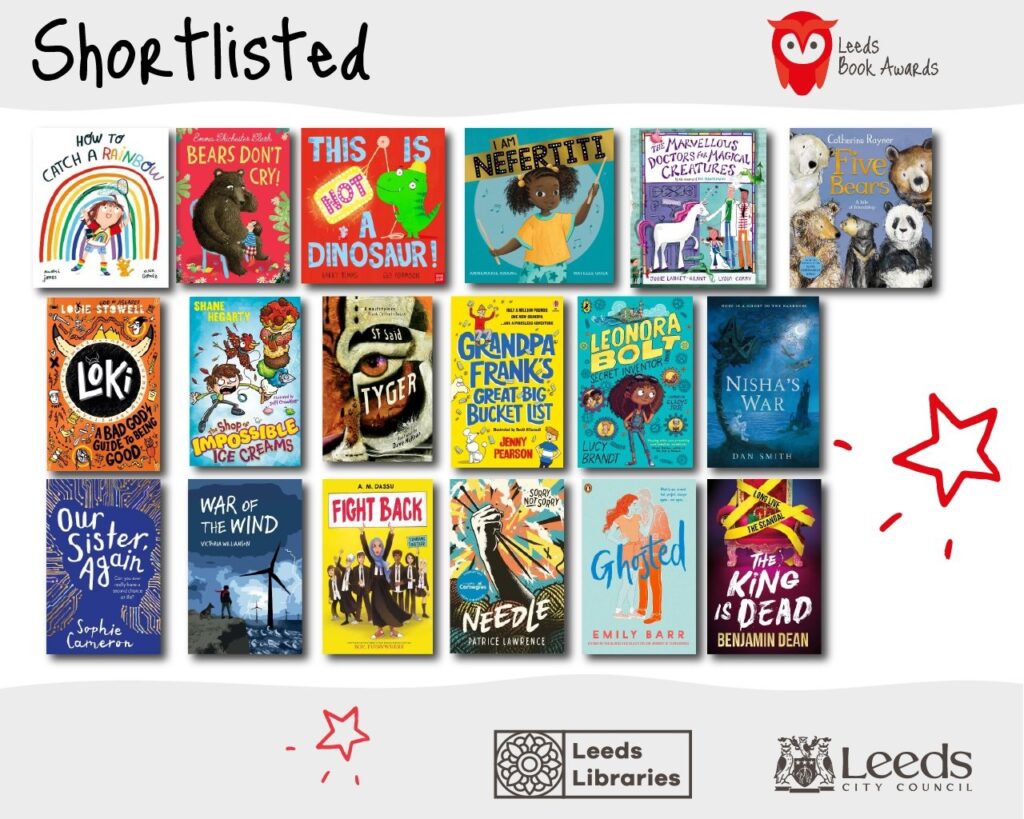 May has brought even more good news, in the form of a shortlisting for War of the Wind in the KS3 category of the Leeds Book Awards. Children and young people in schools across Leeds will get the opportunity to read the shortlisted books between May and October before voting for their favourites. The winners will be announced at a live-streamed 'star-spangled awards ceremony' at Elland Road, followed by a day of author talks, workshops and events for children and teens at Leeds central Library.
Find out more about the Leeds Book Awards 2023 here
---
THE PAWNSHOP OF STOELN DREAMS PUBLICATION AND BOOK LAUNCH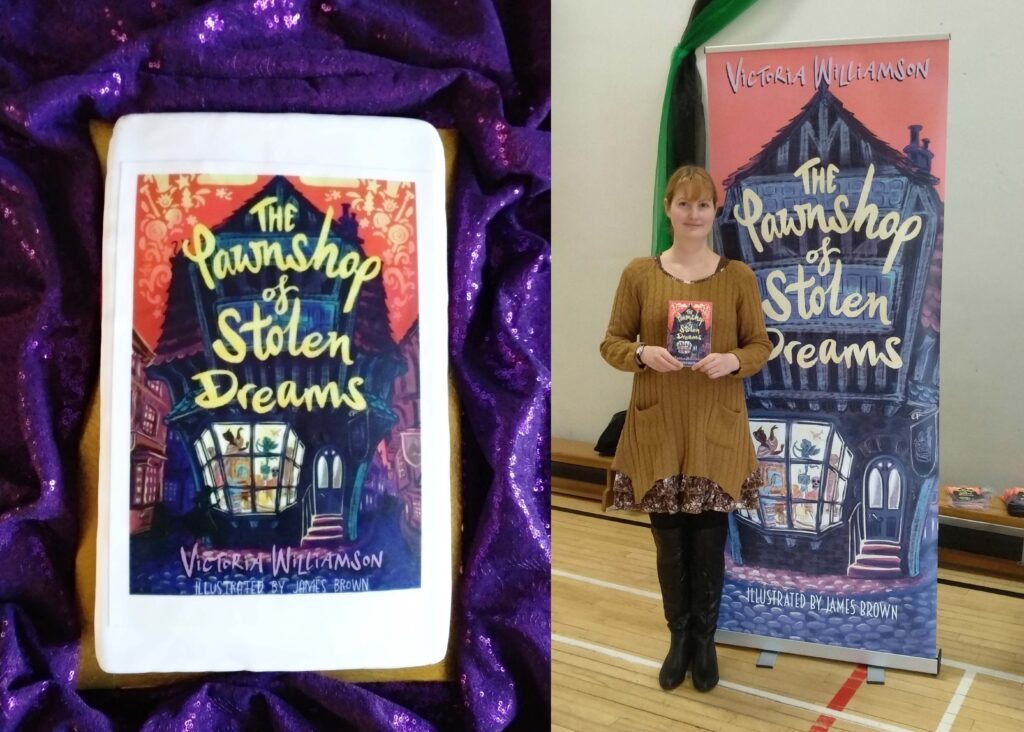 The Pawnshop of Stolen Dreams was published on May 11th, and I celebrated the day with double launch events at Springfield Primary School and Low Port Primary School in Linlithgow. During the author talks, pupils from P4-P7 heard all about the main characters in the book, came up with their own daydreams to go with a range of sweet and spooky Daydream Delicatessen treats, and wrote down their hopes and dreams for the future for the daydream wishing well collection. A big thank you to Far From the Madding Crowd Bookshop for organising the visits and bringing the books for the launch!
See more pictures from the launch day here
---
GLASGOW YA-ldi SECONDARY SCHOOL LIBRARIES' BOOK AWARD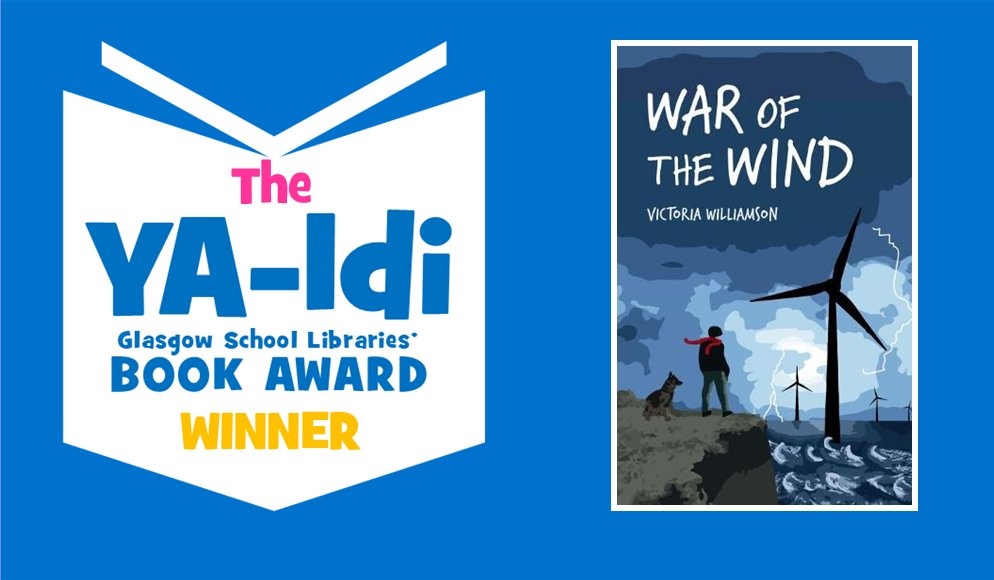 I was very honoured to win the inaugural Glasgow YA-ldi Secondary School Libraries' Book Award with War of the Wind this May. Secondary school pupils across Glasgow read all three shortlisted books before voting for their favourite at the end of April. It was wonderful to win my home city's first secondary school book award, and huge thanks to librarians Ms DeLeavey and Ms Sferrazzo for organising and coordinating the programme across the schools.
---
COVER REVEAL FOR THE PAWNSHOP OF STOLEN DREAMS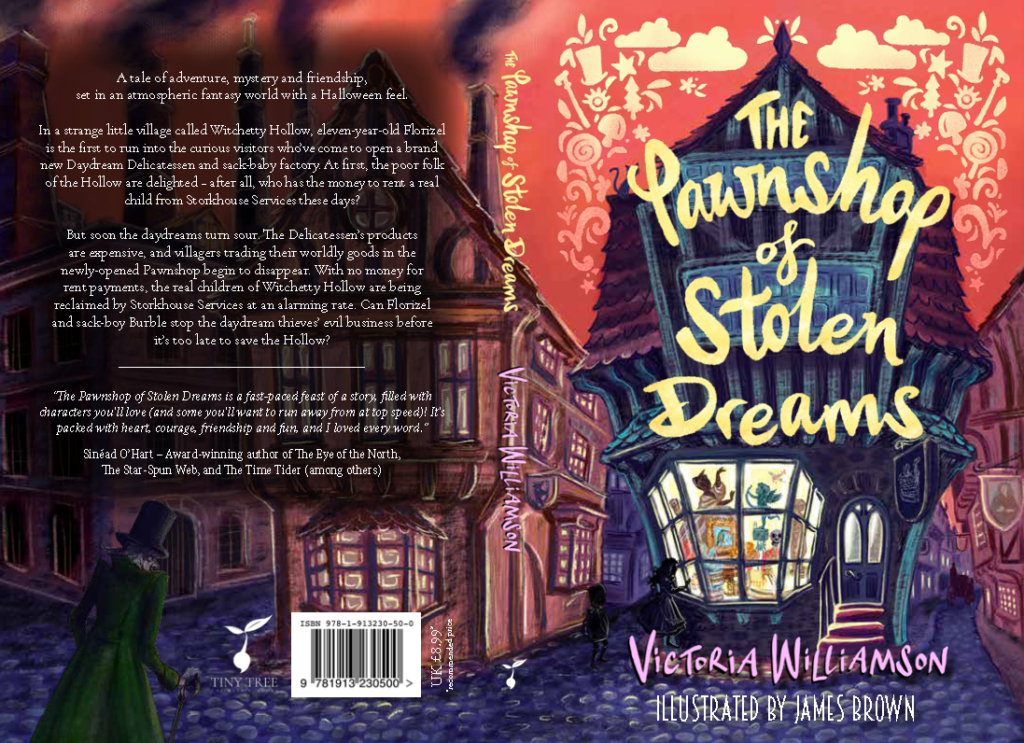 COVER REVEAL FOR THE PAWNSHOP OF STOLEN DREAMS
I'm delighted to be able to show off the brilliant cover for The Pawnshop of Stolen Dreams, which has been illustrated inside and out by fabulous artist James Brown. It will be published by Tiny Tree Books on May 11th, and is available to pre-order on their website >>here<<
---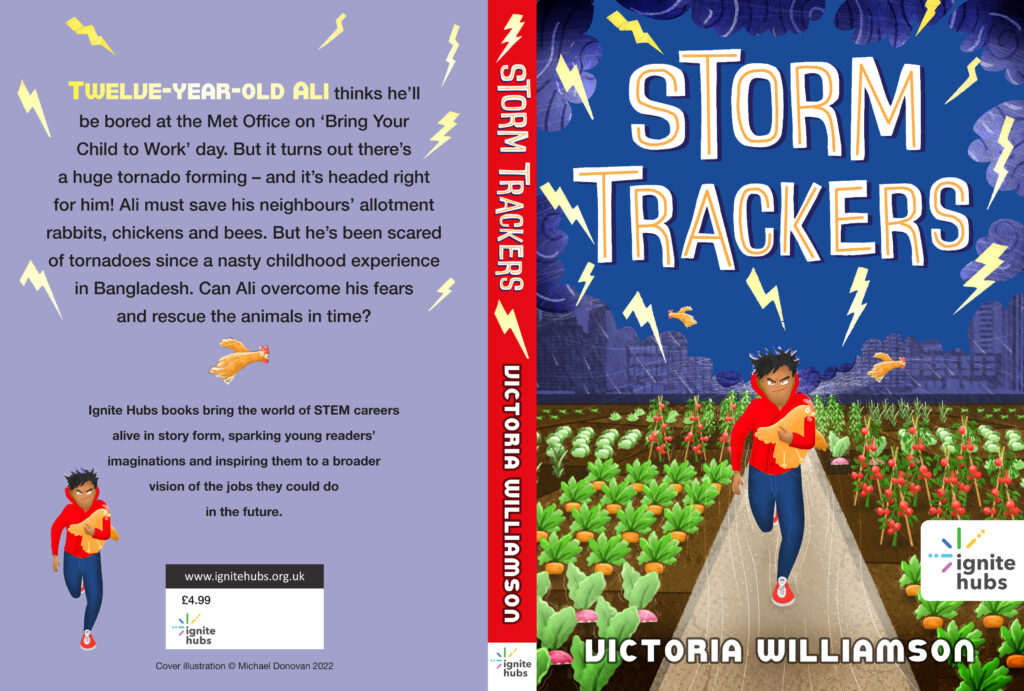 PAPERBACK REALEASE OF STORM TRACKERS
During the Covid pandemic lockdown, I volunteered with Ignite Hubs, a charity encouraging children to see themselves in STEM careers. I wrote the first in their 'Career Book Series' – a series of middle grade books with STEM themes [www.ignitehubs.org.uk/career-books] – and it's now been published as a paperback and available to order >>here<<
---
PARROT STREET BOOK CLUB
War of the Wind was chosen by Parrot Street Book Club as their March Macaw subscription box book. Packed with activities and exclusive author content, the Macaw boxes are great for teenagers who love to read, and can be purchased >>here<<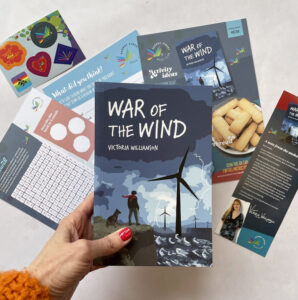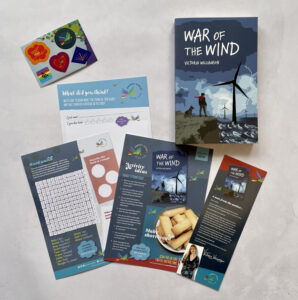 ---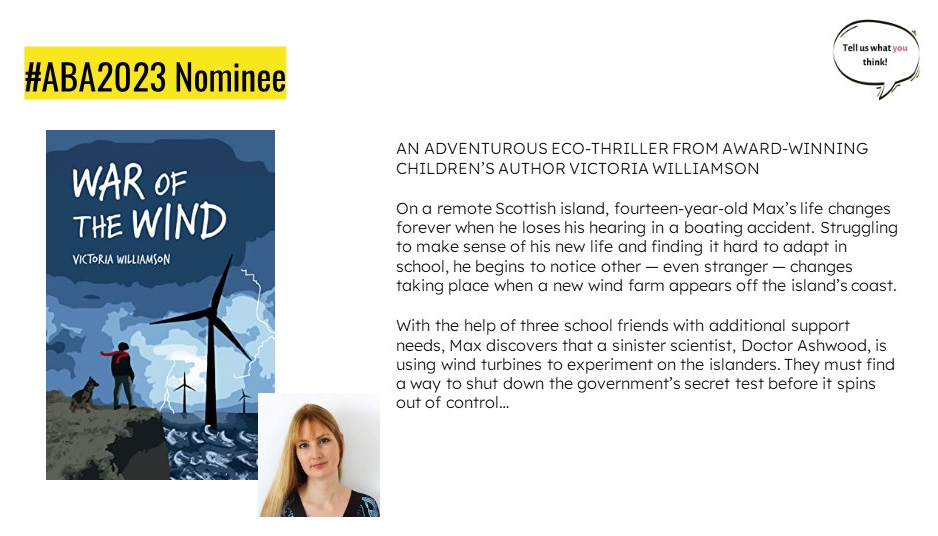 ABA SUSSEX COAST BOOK AWARDS LONG-LISTING
War of the Wind picked up another award nomination this spring, being long-listed for the Sussex Coast Schools 'Amazing Book Awards' alongside a great line-up of books which were voted for by students in West Sussex schools.

---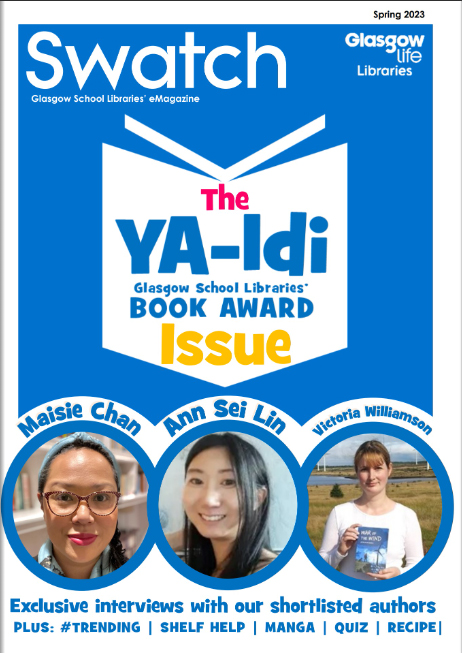 GLASGOW SCHOOL LIBRARIANS E-MAGAZINE
As part of the Glasgow Secondary School Book Awards build-up, I wrote an article for Swatch – the Glasgow School Librarians' e-magazine – all about War of the Wind and the inspiration behind it, which you can read >>here<<
---
BOOKTRUST FEBRUARY 2023 BOOK OF THE MONTH
War of the Wind had a good start to 2023, being picked as the Booktrust Book of the Month for February. You can read the article I wrote for the Booktrust website in February about the need for diverse books in school >>here<< and the article I wrote for the Scottish Books Trust in March about the importance of diverse representation in books >>here<<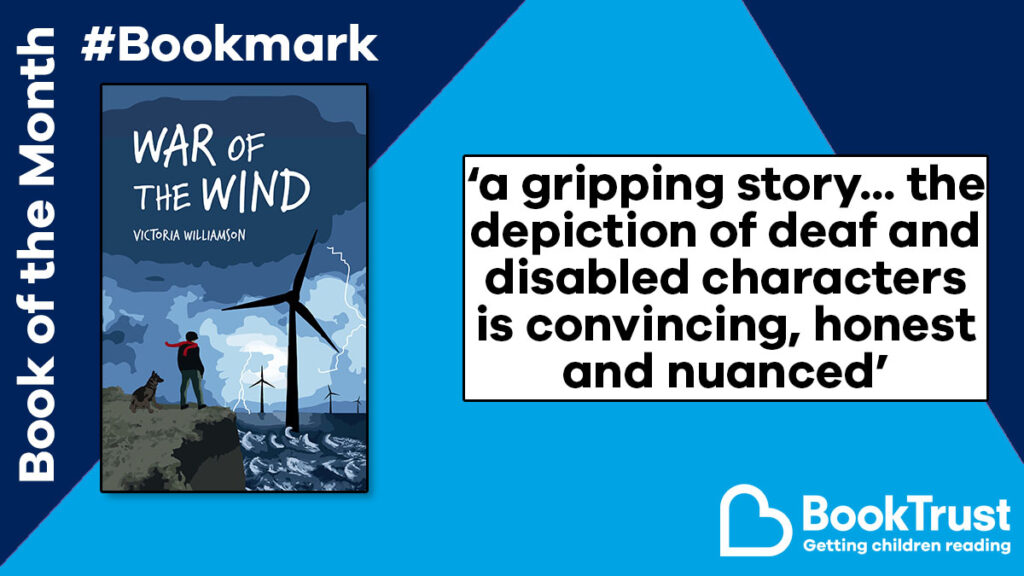 ---
REVIEW AND RECOMMENDATION ROUNDUP
There have been some great reviews and recommendations for my books so far this year – here are just a few of them:
---
NEW BOOK!
I'm very excited to announce that my latest middle fantasy novel for 8-12s will be published by Tiny Tree Books on 11th May 2023. The Pawnshop of Stolen Dreams is a magical mystery set in a strange world full of rented children, Daydream Delicatessens, Sack Baby factories, and a dark and dusty Pawnshop where sinister things start to happen when the poor people of Witchetty Hollow start selling all their worldly possessions for the taste of one more daydream.
The cover will be revealed in the new year, in the meantime, read all about the announcement in the Bookseller >>here<<
---
GLASGOW SCHOOL LIBRARIES' BOOK AWARD SHORTLISTING!
I'm thrilled that War of the Wind was chosen as one of three books shortlisted for the Glasgow School Libraries' Book Awards 2023. The books will be read by secondary school pupils across Glasgow, who will vote for the winner in April.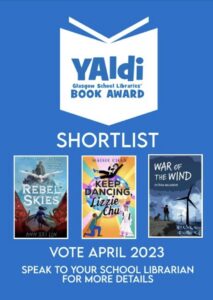 ---
WATERSTONES CHRISTMAS BOOK FESTIVAL
I had lots of fun at the Finchley Road Waterstones Christmas Book Festival in November. It was a great event where I got to catch up with other authors, readers and book bloggers and to encourage people to buy books as Christmas gifts. A big thank you to Waterstones for organising this!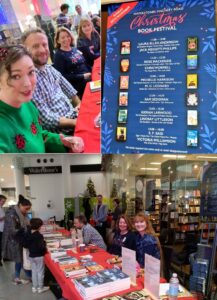 ---
SEVEN STORIES SCHOOL BOOK TOUR
In November I took part in a War of the Wind school book tour in Newcastle, organised by the Seven Stories Storytelling Centre. It was a great opportunity to give author talks in a number of schools, where I discussed the themes of the book and the characters, and pupils got the chance to learn the BSL fingerspelling alphabet, find out more about wind turbines, and try to crack some secret codes!


---
REVIEW ROUNDUP
As well as being chosen as the Scottish Book Trust Book of the Month for November, a Financial Times Best YA Book of 2022, and one of the i newspaper's Christmas Picks for 2022, War of the Wind has received glowing reviews and been on some great reviews since its publication in September. Here is a roundup of some of them:
The Financial Times – Best Books of 2022
The i Newspaper – Christmas Picks for 2022
V's Views from the Bookshelves Review
Tea Leaves and Book Leaves Review
Scottish Book Trust – Books featuring Disability and Neurodiversity
---
NEW GHOST STORY NOVELLA FOR AUTUMN!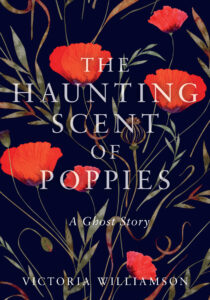 October has been a very exciting month with the publication by Little Thorn Books of my first ghost story novella for adults – The Haunting Scent of Poppies. Set in Petersfield just after the First World War, it tells the story of thief Charlie Briggs who gets more than he bargains for when he steals a rare book from the local bookshop just before Christmas. Forced to lie low in the town until Boxing Day, he realises he's being followed by something not altogether human. Is it after the book, or after Charlie himself? And why does the smell of poppies haunt his every move?
If you're looking for a creepy story to curl up with next to the fire this winter, then this is one for you! Purchase on Amazon here or borrow from your local library.
---
WAR OF THE WIND BOOK LAUNCH
War of the Wind was launched at a special assembly and book talk for the S1 and S2 pupils at St Ninian's High School in September 2022. As well as encouraging pupils to read and write stories of their own, and pupils got the chance to learn the BSL fingerspelling alphabet, find out more about wind turbines, and try to crack some secret codes! Have a look at the launch gallery HERE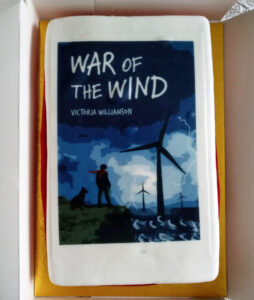 ---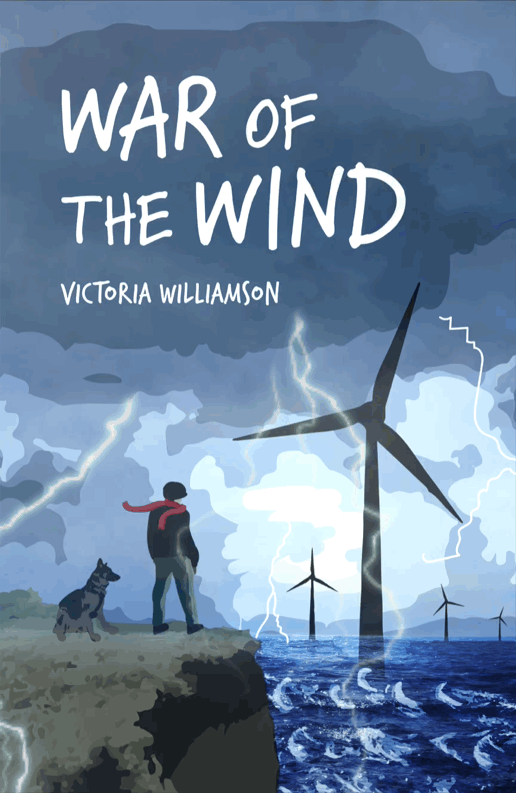 WAR OF THE WIND ALTERNATIVE COVER COMPETITION
Congratulations to everyone who entered the War of the Wind alternative cover completion. There were lots of brilliant drawings and photos – the judges and I were really impressed by the great ideas for an alternative front cover for the book! Check out the gallery of the winners and all of the entries here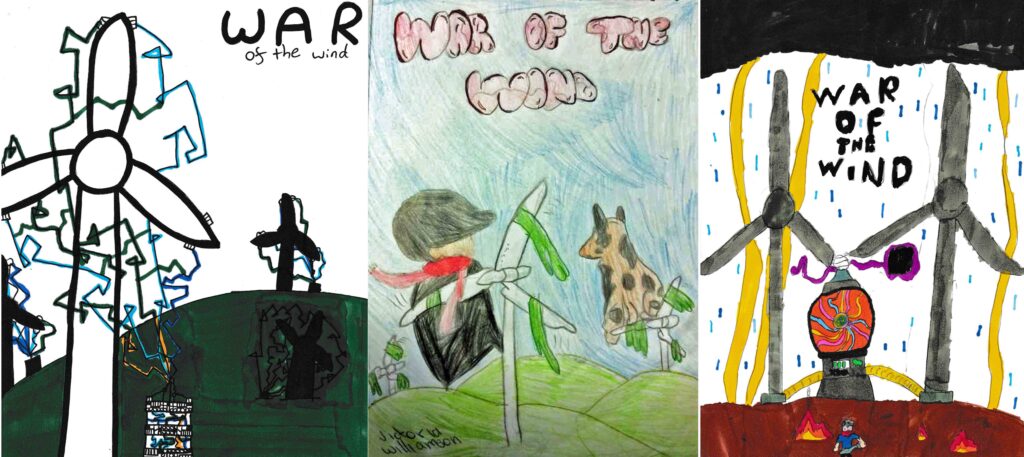 ---
NEW BOOK!
I'm very excited to be able to officially announce that my latest book for 11+ readers, War of the Wind, was published by Neem Tree Press on 23rd September 2022. Featuring a diverse cast of characters with additional support needs solving the mystery of a secret government's weapons test gone wrong on their small Scottish island, War of the Wind is the perfect read for any pupils in P6-S2 (Year 6 – Year 8) and their teachers who have ever looked at a wind turbine looming through the mist on a bleak autumn day and thought, "Hmm, that looks a bit spooky…"
Here are some of the great reviews the book has received so far:
V's View From the Bookshelves Review
Books Up North – Jimmy's Review
The Cork Echo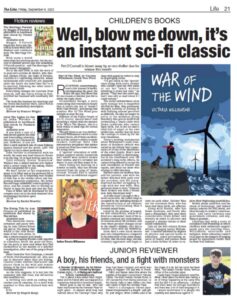 ---
BOOK TRAILER
Want to know what War of the Wind is all about? Watch the fantastic book trailer on Youtube here:
---
NEW AUDIOBOOK RELEASES!

This year saw three of my books released in audiobook format by Little Acorns (Ulverscroft Group). The Fox Girl and the White Gazelle is read by Sarah Barron, Gloria Sanders, and Raghad Chaar.
The Boy with the Butterfly Mind is read by Sarah Baron and Alex Wingfield.
War of the Wind is read by Angus King. All three audiobooks are available via Audible on Amazon, and through the Ulvercroft website.
---
ZETLAND PARK GRAND RE-OPENING CEREMONY


As part of the Heritage Lottery-funded regeneration project, Zetland Park in Grangemouth held its grand re-opening ceremony in August. In a day full of activities for all the family, I gave book talks on Hag Storm, and joined the children who entered the 'Fountain Tales' story writing competition linked to the video series to read the winning stories. The entries were brilliant, and the judges had a hard time choosing, Well done to all of the winners, and to the young readers who were brave enough to read their stories themselves before the big park audience!
Looking for something great to read? Take a look at the 'Fountain Tales' winning stories booklet >HERE<
---
THE BRITISH BOOK AWARDS
I had a very exciting time at the British Book Awards (aka 'The Nibbies') in Grosvenor House in London in May. Cranachan Publishing won the Small Press of the Year Award for Scotland, and was nominated for the Independent Publisher of the Year Award. Members of #TeamCranachan had a fabulous evening at the awards ceremony, with our table right in front of the stage! A great night was had by all – huge congratulations to Anne Glennie and the fabulous Cranachan Publishing team.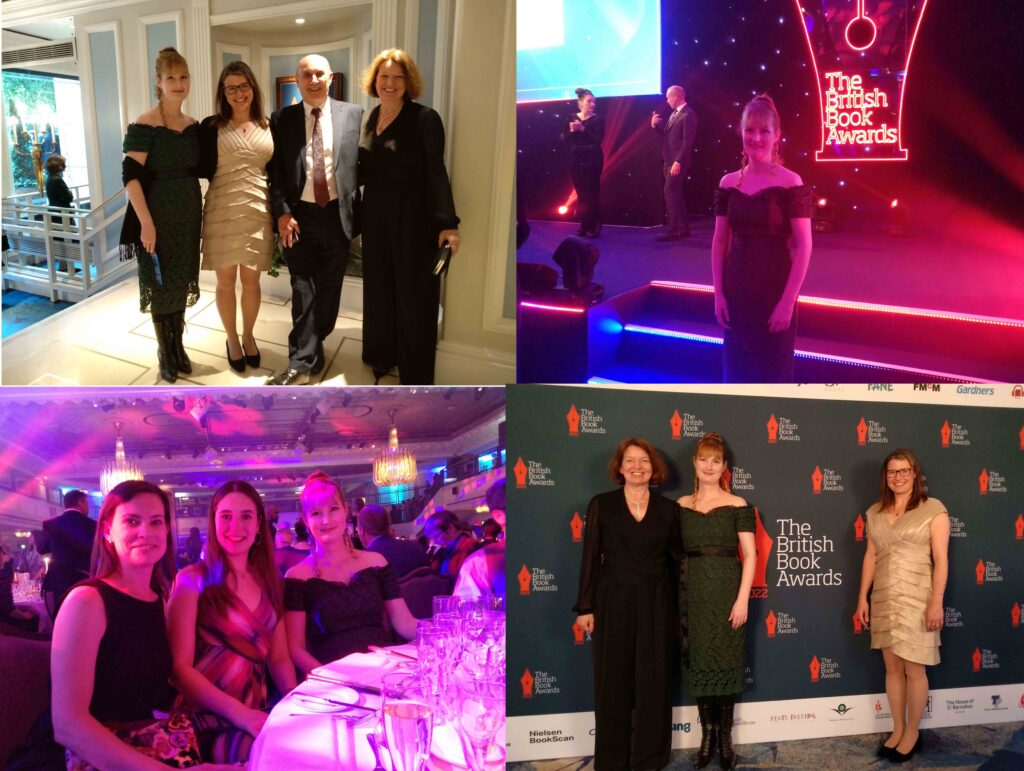 ---
FREE ROBERT BURNS EVENT FOR SCHOOLS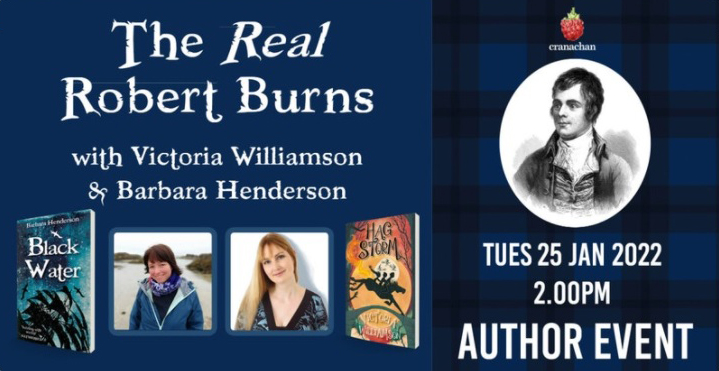 In January 2022 I'm teaming up with fellow Cranachan author, Barbara Henderson, to run a series of online Robert Burns-themed talks for schools. The first of these will be a free live-streamed event hosted by Cranachan Publishing on Crowdcast, where we'll discuss the life of Robert Burns from his childhood in Hag Storm, to his adult days and his time as an excise man dealing with smugglers in Black Water. As well as book readings and quizzes, we'll be answering pupils' questions and talking about how Robert Burns inspired both Hag Storm and Black Water in different ways.
The event will run online from 2-3pm and is suitable for pupils in Primary 4 up to Secondary 1 (Year 3-7). To sign your school or class up, go to Crowdcast to register here:
https://www.crowdcast.io/e/burns/register
Barbara and I will also be running joint school online talks at affordable prices for schools to book during the week of January 24th-27th, so do get in touch if you'd like two authors for the price of one to talk about all things bookish and Burns related with your class or school!
---
VIDEO RESOUCES FOR SCHOOLS
I now have an exciting range of video author talks available for schools to purchase, which accompany my novels and come complete with interactive discussion activities and group-work for pupils.
Head over to my Resources for Schools page for more details.

---
HAG STORM TEACHING RESOURCES
A wide range of FREE teaching resources are now available to accompany Hag Storm, including Reflective Reading task maps and a complete novel study pack suitable for supporting the Level 2 (8-12 year old) Curriculum for Excellence for pupils in P4-P7, and Key Stage 2 (Year 4-6) Curriculum.
Head over to the Resources for Schools page to download your copy for your class.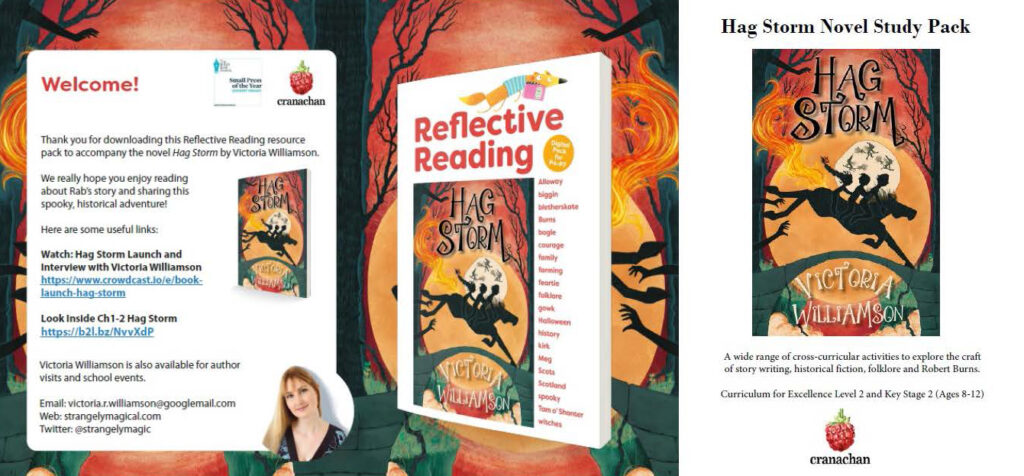 ---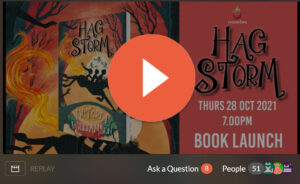 ONLINE LAUNCH REPLAY
If you missed the online Hag Storm launch on Thursday 28th October, you can watch the replay now on Crowdcast here:
Pull up a chair, pour yourself a glass of something nice, and hear all about the inspiration behind the book – you might even want to come up with your own answer for the 'Name the Neep competition!.
---
REVIEW ROUND-UP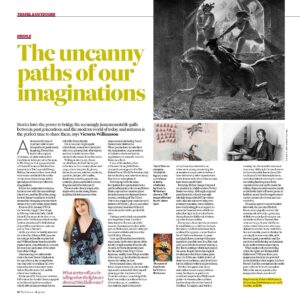 It's been very exciting to see that in the build-up to Hag Storm being published, there have been lots of great reviews and book promos which have built up a real buzz around it!
As well as having articles featured in the Scotsman, the Courier, and Books from Scotland, here's a round-up of some of the recent reviews:
North Somerset Teachers' Book Award Blog
Book Craic Blog – October Anticipated Releases
What's On North – Halloween Books
---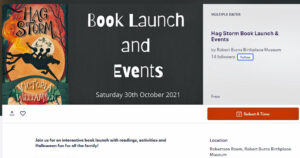 IN-PERSON BOOK LAUNCH!
Come along to the Robert Burns Birthplace Museum in Alloway on Saturday 30th October for a morning or afternoon session full of Halloween fun for all the family! I'll be discussing the inspiration behind Hag Storm, as well as giving some insights into the life of the young Robert Burns and sharing some of my favourite Scottish Halloween traditions. With book readings, activities, a special book cake and the opportunity to get your very own signed copy of Hag Storm, it's the perfect way to start your weekend Halloween celebrations!
Book your free tickets via Eventbrite and join me there!
https://www.eventbrite.co.uk/e/hag-storm-book-launch-events-tickets-169310378901
---
ONLINE BOOK LAUNCH!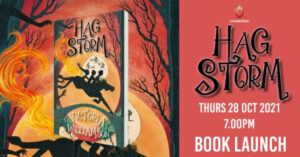 Join me and Cranachan Publishing on Thursday 28th October 2021 for the online launch of Hag Storm. Chaired by writer and book reviewer Sarah Broadley, the launch will be a chance for a behind-the-scenes look at the inspiration behind Hag Storm, and the research that brought the twelve-year-old Robert Burns to life. Bring a glass of something bubbly and all the questions you'd like to ask, and join us for an evening full of Halloween stories and bookish chat.
Don't forget to register for your free online ticket here:
https://www.crowdcast.io/e/book-launch-hag-storm/register
---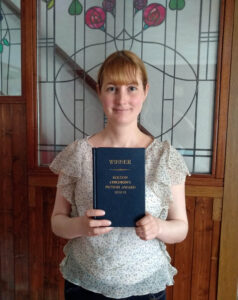 WINNER – BOLTON CHILDREN'S FICTION AWARDS!
I'm thrilled to announce that The Fox Girl and the White Gazelle has been chosen as joint winner of the Bolton Children's Fiction Award 2020/21. The 2020 award was delayed due to Covid, so this year two winners were picked from the shortlist.
A huge thank you to all of the pupils who voted, and to the librarians and teachers who organised this fabulous printed book prize! You can read about the announcement here.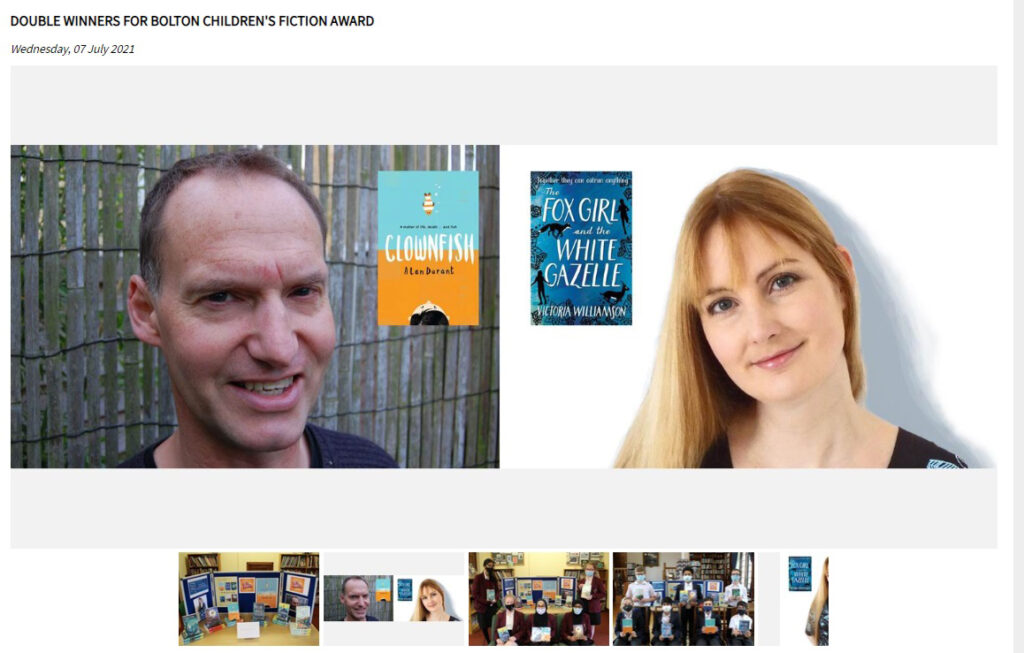 ---
HAG STORM COVER REVEAL
The brilliant cover for my next children's book, Hag Storm, illustrated by artist Elise Carmichael, and published by Cranachan Publishing on 28th October 2021, has now been officially revealed! Twenty percent of the royalties for this book will be donated to the Robert Burns World Federation – watch this space for details of the book launch!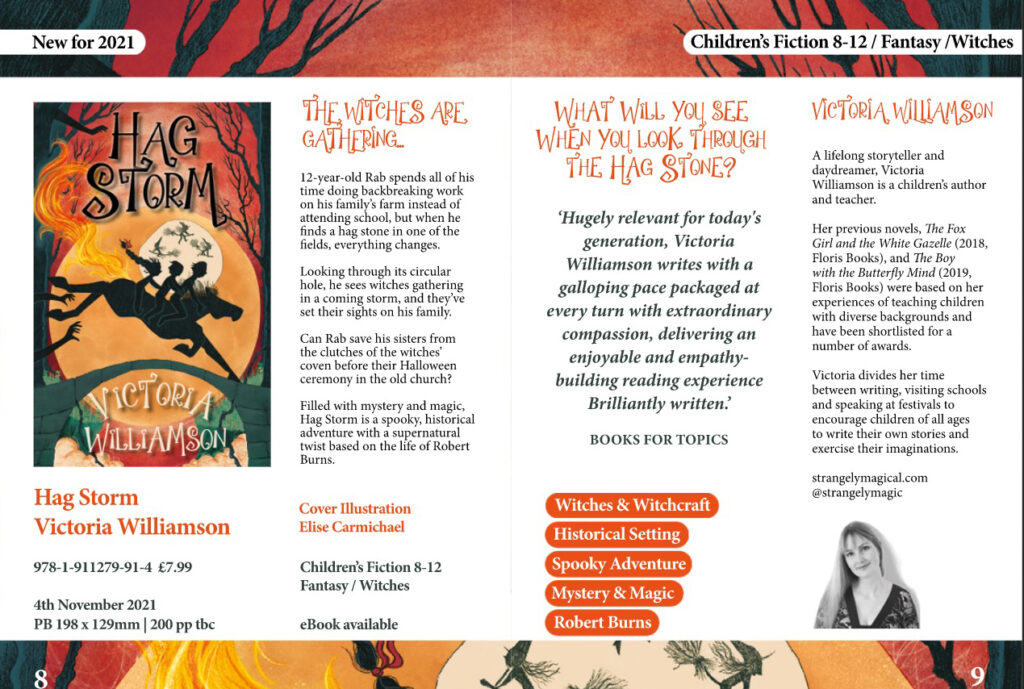 ---
FOUNTAIN TALES – WORKSHOP FILM SERIES
This spring I was commissioned by Falkirk Council to write and present a series of creative writing workshop videos for schools for the Zetland Park Regeneration Project. I really enjoyed working with filmmaker Graeme O'Hara on a three-day shoot at Zetland Park, presenting creative writing tips and local history as a Victorian Lady, an Archaeologist, and a Fairy! I'm currently working on an accompanying Teachers' Resource pack which will be available for schools in the autumn, and am looking forward to helping the team at Falkirk Council select the best pieces of writing over the coming year to be presented on the new stage by members of the Young Portonians Theatre Company in 2022.

---
THE WEEK JUNIOR – 50 BOOKS FOR SUMMER READING PROGRAMME
I was delighted that the Boy with the Butterfly Mind has been selected as one of The Week Junior Magazine's 50 books for their Summer Reading Programme. There are some great prizes up for grab for the winning reviews, including a book bundle worth £200 plus a £50 National Book Token for the winner, and a £50 National Book Token each for three runners up. So why not have a look at the book list here, and get reading!
---
TRINITY SCHOOLS BOOK AWARD CEREMONY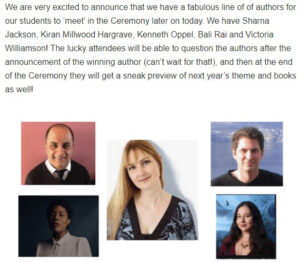 I really enjoyed the Trinity School Book Awards ceremony in May. Music was performed by a very talented pupil, and it was great to see the film work the pupils had recorded based around the nominated books. The Q&A sessions with the authors was a lot of fun!
---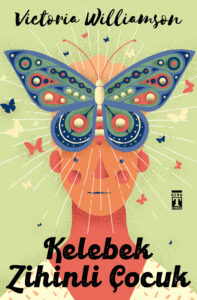 TURKISH EDITION OF THE BOY WITH THE BUTTERFLY MIND
The Boy with the Butterfly Mind was published in translation by Timas in Turkey in spring 2021, and has been getting great reviews like this one here already!
I love this cover for the new Turkish edition!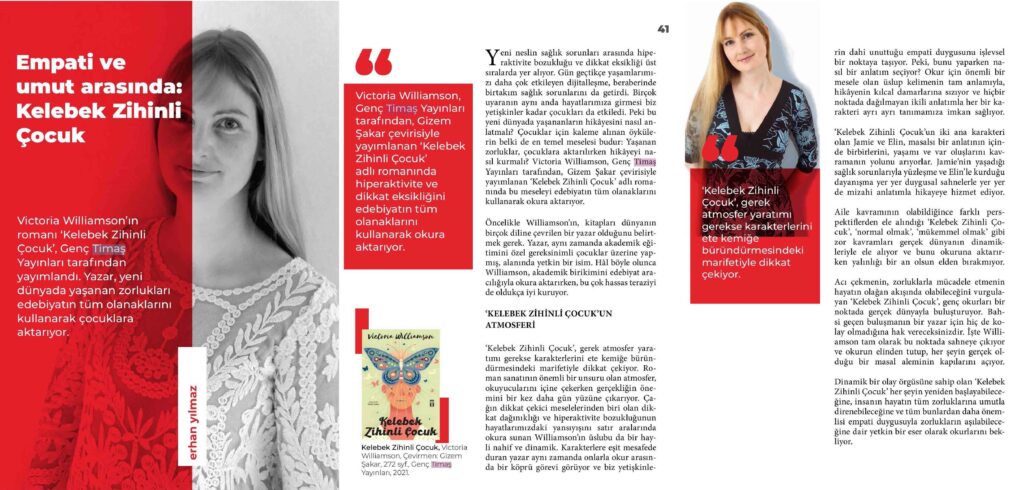 ---
CREATIVE SCOTLAND GRANT: WHEATLEY FOUNDATION WORKSHOPS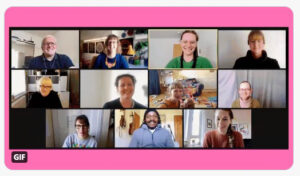 In spring this year I was awarded one of Creative Scotland's Youth Arts Fund Grants to develop a series of creative writing workshops for the young people at the Wheatley Foundation's Stirling complex. I'm looking forward to working on them this summer on a project which will focus on them exploring and writing about their local area, culminating in a writing collection which will be published online in autumn. Well done to the other artists whose projects were selected for a Creative Scotland Grant!
---
VIRTUAL VISITS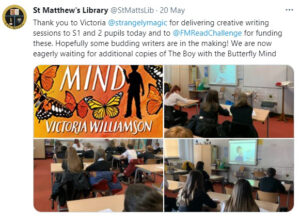 I've been lucky that lockdown hasn't stopped me from visiting schools and groups virtually this year. Some of my visits have included a talk to the School Library Group (Scotland), which you can read about here, and virtual author visits to schools involved in the James Reckitt Hull Children's Book Prize, a recording for the Big Malarkey Festival, and visits to Brechin High, Calderhead High, and a number of primary schools.
---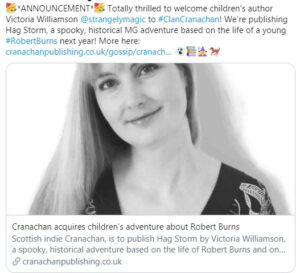 NEW BOOK COMING OUT!
I'm very excited to announce that my latest children's novel, Hag Storm, will be published by Cranachan book on 28th October 2021. Inspired by my experiences studying the poetry of Robert Burns when I was in primary school, Hag Storm is a spooky, historical adventure based on the life of a young Robert Burns and one of his most famous and best-loved poems, Tam O'Shanter. To find out more, head to the Cranachan website here.
---

PAISLEY BOOK FESTIVAL
I really enjoyed taking part in the 2021 Paisley Books Festival (18th February – 27th February) , which took place virtually. This year's theme was 'radical New Futures', and the Schools Programme featured eight children's writers who recorded talks responding to this theme along with downloadable book extracts and classroom activities, which will be available for viewing from 6th February for 6 weeks.
---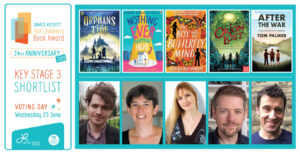 JAMES RECKITT HULL CHILDREN'S BOOK AWARD 2021
2021 got off to the best possible start with The Boy with the Butterfly Mind being shortlisted for the James Reckitt Hull Children's Book Award for Key Stage 3.
'This year's shortlist features ten varied titles, from fantasy to realism, featuring books that respond to the current mood. In a normal year, children would decide the winning stories in a live vote at the Big Malarkey Festival; however, this year the vote will take place virtually, as plans for the Big Malarkey are being finalised.'
Plans are underway for virtual visits to the participating schools between now and the voting day on 23rd June 2021 – we have our fingers crossed this final event will be able to take place live at Hull Central Library!
---
TRINITY SCHOOLS BOOK AWARDS 2021:
The Fox Girl and the White Gazelle has been shortlisted for the 2021 TSBA awards!
The theme for 2021 is 'Only Human' – and the books selected are about 'what it means to be human in this strange new reality of ours.'
Students from participating schools will read the books and vote on their favourite by February half term, with the shortlisted authors invited to attend the Awards Ceremony in March.
More information on the TSBA awards can be found here. Good luck to everyone on the shortlist!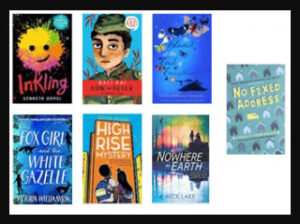 ---
REVIEW ROUNDUP
As 2020 draws to a close, here as some of the reviews for The Boy with the Butterfly Mind and The Fox Girl and the White Gazelle over the last few months:
Forfar Academy Library Reviews
Whitburn Village Primary School Blog
Both books were also included in numerous lists this year, including:
Guardian Books, The Reader Teacher – Top Recommended Reads for Year 5, #BookMatch, That Boy Can Teach – Year 5/6 List, Tom Tolkein Bullying Books List, Trip Fiction UK YA and Children's Booklist, Inspire Multicultural Booklist, Scots books Fur Bairns, Collonakilla National School Christmas Booklist , Portsmouth City Council Library Service List, Belleville Primary Years 5 and 6 Books, Bluebird Reviews
---
STAY AT HOME – CRANACHAN BOOKS ANTHOLOGY:
During lockdown I was very excited to be asked to contribute to a new project by Cranachan Books.
Stay at Home! Poems and Prose for Children in Lockdown is a a free, illustrated anthology of poems and stories for children aged 8-12, comprising specially written lockdown-themed contributions by 40 writers based in Scotland.
I had lots of fun coming up with a short story about school life in lockdown, and the whole anthology can be downloaded free from the Cranachan website here: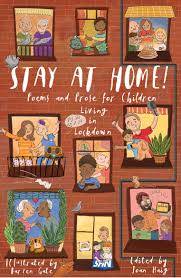 ---
UNHCR/CHILDREN'S BOOKS IRELAND REFUGEE READING CAMPAIGN LIST:
The Fox and the White Gazelle was included in the UNHCR/Children's Books Ireland 'Stand with Refugees' Refugee Reading Campaign List 2020.
To mark World Refugee Day, each year UNHCR and Children's Books Ireland partner with libraries and bookshops across the country in encouraging people to buy or borrow a book about refugees. Using this specially curated book list, readers have a wide selection of stories from around the world to choose from in the form of fact, fiction, autobiography and photography. World Refugee Day is an opportunity to salute the strength and courage of refugees; the solidarity of those countries, including Ireland, who assist refugees; and the contribution refugees make to countries around the world.
You can download the list produced by UNHCR with Children's Books Ireland
here.
REVIEW ROUNDUP:
Both The Fox Girl and the White Gazelle and The Boy with the Butterfly Mind have continued to receive great reviews – here are some of the highlights!
Scottish Book Trust Summer Books for 9-11s
---
BIG ISSUE KIDS' BOOKS OF THE YEAR 2019:
2019 ended on the best possible note with The Boy with the Butterfly Mind being by chosen by books editor Jane Graham as one of the Big issue Kids' Books of the Year 2019 featured in their Christmas issue. So happy to end the year in such great company!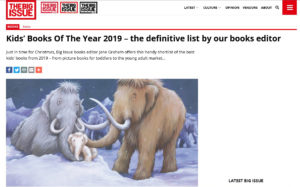 It also made it on to a number of prestigious 2019 roundup lists, including The Reader Teacher Celebration of 100 Children's Fiction Books 2019, Columbus Books 2019 MG and YA Discoveries, Book Trust 12 Best Books of the Year on Disability, Books for Topics Favourite Books of 2019, Unicorns and Kelpies Ten Must Reads of 2019 and Elf Councillor Reads-Top 5 Middle Grade Books 2019. Thank you to all of the wonderful book bloggers out there for their support!
---
REVIEW ROUNDUP:
As 2019 comes to a close, here's a roundup of some the great reviews that The Boy with the Butterfly Mind and The Fox Girl and the White Gazelle have received recently:
---
SEVEN STORIES BOOK RESOURCES:
The team at Seven Stories, the National Centre for Children's Books, has come up with a brilliant classroom resource pack to accompany The Boy with the Butterfly Mind. Teachers can use this to explore the ADHD issues in the story with their pupils, as well as topics such as emotion inference and dealing with strong emotions. The pack can be downloaded for free from the Culture Bridge Northeast website here: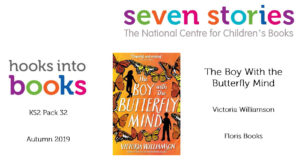 ---
FOREWORD REVIEWS BOOK OF THE DAY:
Good news on November 19th when The Boy with the Butterfly Mind was chosen as the Foreword Reviews Book of the Day! You can read their November review roundup here.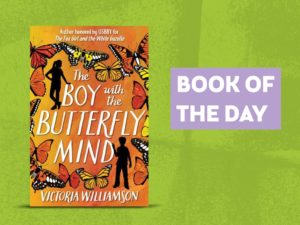 ---
AUTUMN ARTICLES:
I was very pleased to be asked write a number of articles on ADHD issues such as classroom management and the problems with labelling children over the autumn for Teachwire magazine, Carousel magazine and First News magazine. Head over to the Print & Online Articles page to read more!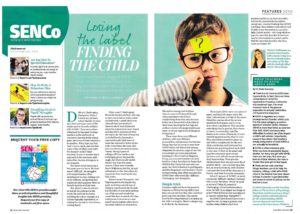 ---
---
BOLTON CHILDREN'S FICTION AWARDS 2020 SHORTLISTING!
I'm thrilled to be able to announce that The Fox Girl and the White Gazelle has been shortlisted for the Bolton Children's Fiction Awards 2020 run by Bolton School. Approximately twenty secondary schools and a number of primary schools take part in the awards, reading and reviewing the shortlisted books throughout the year. The winner is voted for exclusively by pupils, and shortlisted authors will be attending an exciting day of book events in July 2020 when they will run book talks and events for pupils from participating schools, as well as attending the eagerly-anticipated award ceremony. You can find out more about the awards on their website here, as well as reading some of the wonderful review of The Fox Girl and White Gazelle has received from pupils.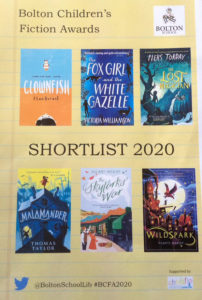 ---
SCOTSMAN ARTICLE
To help raise awareness of ADHD issues affecting children for October's ADHD Awareness month, I wrote an article for the Scotman newspaper's October 1st publication about some of my experiences working with children With ADHD, and how the right adult support can make all the difference to children with ADHD. The full article can be read online here.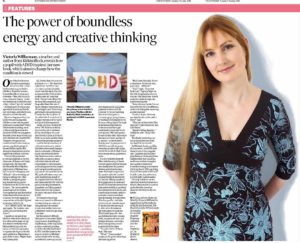 ---
BOOKTRUST BOOK OF THE MONTH
I was very excited to hear that the Booktrust had named The Boy with the Butterfly Mind as their October 2019 Bookmark Book of the Month. Bookmark is the part of the Booktrust site which features inclusive books – very appropriate as October is ADHD awareness month!
You can read the interview I did with the Booktrust for the Bookmark site about The Boy with Butterfly Mind and the importance of supporting children with ADHD here.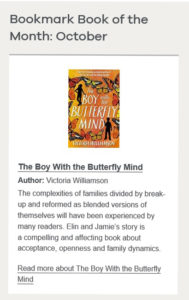 ---
THE WEEK JUNIOR BOOK OF THE WEEK
Great to see The Boy with the Butterfly Mind voted as the book of the week in current affairs children's magazine The Week Junior for Monday 23rd September! Read by over 63,000 families every week, The Week Junior helps children make sense of the world, provides context and clarity to complex issues, improves general knowledge and encourages discussion and debate.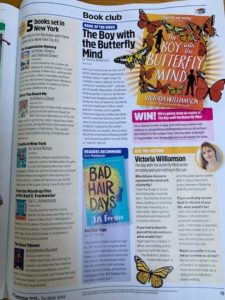 ---
REVIEW ROUND-UP
The Boy with the Butterfly Mind has been receiving glowing reviews since its release on September 12th. Here are just a few of them
That Boy Can Teach Blog Review
The Fox Girl and the White Gazelle also continues to gather praise from reviewers, including these great reviews:
---
BOOKS FROM SCOTLAND INTERVIEW
I enjoyed being interviewed by Books from Scotland about The Boy with the Butterfly Mind to coincide with its September release. You can read the full interview, which includes information on my career and writing influences here.
---
WEREAD BOX
The WeRead Box is a UK-based book box company which aims to provide quality books and book-themed gifts for 8-12 year olds through their mail order service. I was very excited that The Boy with the Butterfly Mind was selected as the book for their first ever boxes sent out in September 2019. Some of the butterfly-themed gifts for the September 'You Are Enough' box were made specially by Etsy sellers, and matching book-cover colour gifts included Phoenix Rising jelly wrist bands and butterfly pin badges.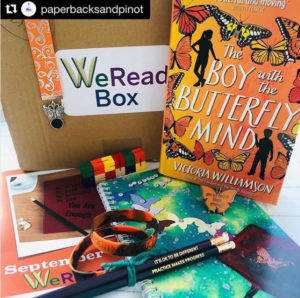 Signup for the WeRead Boxes here to receive not only a gorgeous monthly box and book-themed gifts, but access to book-related resources and exclusive video clips, including one by me!
---
BUTTERFLY ART COMPETITION!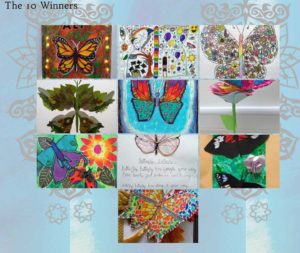 The summer term of 2019 saw thousands of entries pouring in from all across the country for the butterfly art competition to celebrate the release of The Boy with the Butterfly Mind. By the time the competition closed in mid-July, I'd received over 3,000 entries from over 120 schools! The competition was judged over the summer, with the winning entries announced in September to coincide with the book release. All of 3,000+ entries are on display in galleries on my competition page here, and they were also displayed at my book launch, many in the form of collages and table displays for attendees to enjoy while eating snacks and waiting in the book signing queue! Pictures of the book launch art displays can be found on the Launch pages here.
A big thank you to all of the participating schools and children for their brilliant artwork!
---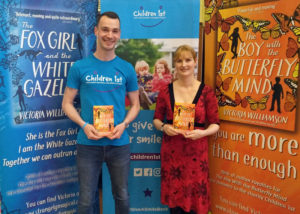 BOOK LAUNCH!
The book launch for The Boy with the Butterfly Mind was held on Saturday 14th September in Milngavie Town Hall in collaboration with Scottish charity Children 1st. As well as my own author talk and readings, Fiona McBride, Children 1st Assistant Director for the West Region gave a talk on the great work the charity does supporting charities across Scotland, and Stuart Laurie, Senior Community Fundraiser, helped us run the raffle to raise funds for them. There was a huge art display of the over 3000 butterfly pictures sent in for the competition from schools across the UK, lots of tasty snacks generously donated by local supermarkets and companies, and during the book signings, the audience was entertained by an exciting demonstration of practical science by the Glasgow branch of Fun Science.
Head over to the launch page here to find out more and look at the picture gallery.
---
KIRKUS STARRED REVIEW
More exciting news arrived ahead of the book launch when The Boy with the Butterfly Mind received a starred review from the highly regarded Kirkus Reviews magazine in the USA! The prestigious Kirkus star is awarded to 'books of exceptional merit', and praise for the book included:
'Although Elin and Jamie are vastly different, the author deftly shows the trauma of divorce on children.'
'An achingly realistic, yet hopeful, depiction of divorce.'
Read the full review here
---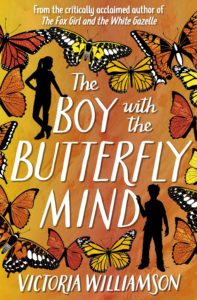 NEW BOOK!
I'm very excited to announce that my second children's book, The Boy with the Butterfly Mind, will be published by Floris books on 12th September 2019. Find out all about it in the books section. Here are some of the amazing reviews it's received already:
'What a masterclass in empathy. This book gave me such a terrific insight into how ADHD affects a young boy and those around him. It is a great reminder that we shouldn't automatically judge others. I was rooting for Jamie and Elin!'
Lisa Thompson, author of The Goldfish Boy and The Day I was Erased
'Moving. Powerful. Relevant. Contemporary storytelling at its very best. This is a powerful tale of polar opposites, modern family life and acceptance. Victoria Williamson has created yet another contemporary classic which should be in every school and library. Another triumph from Victoria, tackling important issues relevant to kids in a powerful and moving way.'
Juliette Forrest, author of Twister and The True Colours of Coral Glen
'My heart broke and soared by turns in this inspiring story of two kids who seem to have nothing in common but a desperate desire for their family to be whole.'
Shari Green, author of ALA Schneider Award winner Macy McMillan and the Rainbow Goddess
'Truly sensational. Told through two voices and suffused with real heart; empathy and emotionally-invested story-telling at its best that has so much to teach today's children. My heart genuinely aches. A must, must, must read.'
Scott Evans – The Reader Teacher
Full of hope, empathy and true acceptance. I love how the characters' points of view are honest.'
Marla Conn, Read-ability
'Fantastic to have a book about ADHD and by such a sensitive writer. So helpful for empathy, understanding and identity. Everyone needs to see themselves in books.'
Chloe Daykin, author of Fish Boy and The Boy Who Hit Play
---
BRANFORD BOASE AWARD LONG LISTING
I'm absolutely thrilled that The Fox Girl and the White Gazelle has been longlisted for the Branford Boase award for debut novelists and their editors!
'The Branford Boase Award was set up to reward the most promising new writers and their editors, as well as to reward excellence in writing and in publishing. The Award is made annually to the most promising book for seven year olds and upwards by a first time novelist.'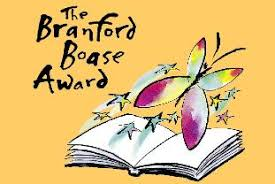 ---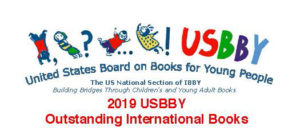 USBBY OUTSTANDING INTERNATIONAL BOOKS LIST
Very exciting news for January as The Fox Girl and the White Gazelle features in the 2019 USBBY (United States Board on Books for Young People) Outstanding International Books List!
---
VIP READING
The Fox Girl and the White Gazelle has joined the VIP Reading scheme, which was created by Rob McCann and Lynne Newbrook with a view to inspiring and incentivising more reluctant readers.
The scheme is a child-friendly and affordable reading programme, with resources illustrated by artist Andrew Baillie.
His portraits of the authors involved in the scheme are available to purchase through the Spire Gallery.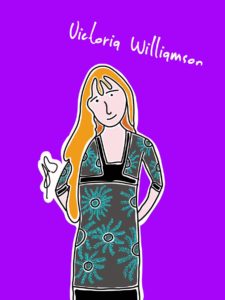 ---
BOOK REVIEWS
The Fox Girl and the White Gazelle has been receiving more great reviews and recommendations, including this brilliant handmade story booklet by Grace Martin!
The Children's Book Review – Review
V's View From The Bookshelves – Review
8 Books for International Women's Day – Justine Laismith
That Boy Can Teach Empathy Day Blog Spotlight
Get Kids Into Books Empathy Day Blog Spotlight
---
EMPATHYLAB UK's 'READ FOR EMPATHY' GUIDE
2019 got off to a fabulous start with The Fox Girl and the White Gazelle being selected for EmpathyLab UK's Read For Empathy Guide, which will be used by schools and libraries to promote empathy through children's literature in the run-up to World Empathy Day on June 11th 2019.
'An expert panel has chosen these thirty fantastic books for 4–11 year olds, excellent for building children's empathy. They offer powerful insights into other people's feelings, and develop understanding of different ways of life and issues people face, such as being bereaved, or becoming a refugee. We hope they will inspire children to turn feelings of empathy into action – in their homes, schools and communities. '
The Primary Guide can be downloaded here.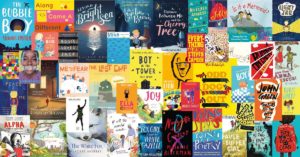 ---
PATRON OF READING – BRECHIN HIGH
I'm very excited to be able to announce that I will be Brechin High School's Patron of Reading for 2019! I'm very much looking forward to working with the students and teachers to help promote reading in the Angus-based school, building on the great work staff do there already through their lessons and their Library Learning Hub.

You can find out more about the Patron of Reading scheme here.
---
#PrimarySchoolBookClub WINNER!
The big news for December 2018 is that The Fox Girl and the White Gazelle was voted as the #PrimarySchoolBookClub's novel pick! Join me and @PrimarySchoolBC between 7pm and 8pm on 31st January 2019 for the book club Twitter chat. Bring your questions and ideas for classroom activities based on the novel.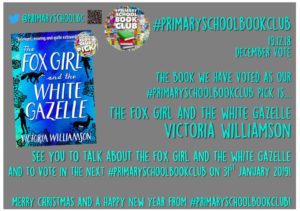 ---
COMPETITION!
Between September and December 2018 I ran a #FoxandGazelle writing competition for pupils in P5-7 (Year 4-6).
Hundreds of pupils entered the competition to describe their most precious item and and why it's so special to them. You can see all of the stories and designs HERE
---
LATEST REVIEWS
The Fox Girl and the White Gazelle's debut year of 2018 ended with more wonderful reviews and recommendations, including:
TES – Top Children's Books of 2018
Books for Topics – Favourite Books of 2018
Falkirk Libraries – Best Books of 2018
---
SCOTTISH BOOK TRUST AUTHOR IN RESIDENCE
I was thrilled to be invited to be Author in Residence at Forrester High School in Edinburgh for the 2018/19 school year through the Scottish Book Trust Live Literature Residencies scheme. This collaborative project will involve working with the English department teachers and school librarian on a project to help enrich the creative writing of the fifth year students for their exam portfolio. All our news will be up on a new Author in Residence page coming soon!
You can read all about the Scottish Book Trust Live Literature School Residencies Programme here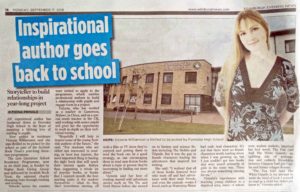 ---
BOOK PEN PALS SCHEME
This year an exciting new project set up by Kate Scott and Sara O'Connor got underway to connect authors with schools. The #BookPenPals scheme on Twitter pairs authors with classes and their teachers to share postcards with reading recommendations and writing tips. I'm really enjoying sharing letters and reading recommendations with the following schools every month:
St Mary's Catholic Primary School
---
ACCELERATED READER
The Fox Girl and the White Gazelle is now on the Accelerated Reader programme, with a quiz available for participating schools!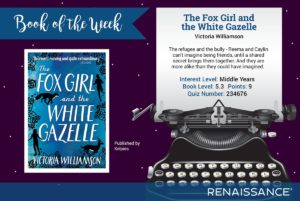 ---
AUTUMN REVIEWS
The Fox Girl and the White Gazelle received more glowing reviews and recommendations for autumn 2018. Here is a recent roundup:
Books For Topics – Anti-Bullying Booklist
Scoop Magazine Issue 17 Review
That Boy Can Teach – Writing Characters in Key Stage 2
Books for Topics – Children's Books About Refugees and Immigration
Education Library Service Recommended Primary Fiction Autumn Term 2018
Booklist Online Youth Preview Fall 2018
Writing with Wolves Book Review
---
KIRKUS STARRED REVIEW
Exciting news arrived in July when The Fox Girl and the White Gazelle received a starred review from the highly regarded Kirkus Reviews magazine in the USA! The prestigious Kirkus star is awarded to 'books of exceptional merit', and praise for the book included:
'By alternating the two girls' first-person narrations (punctuating them with the fox's voice in verse), Williamson allows readers to quickly relate to both white Glaswegian Caylin and Syrian-immigrant Reema, seeing in them reflections of the many problems children face around the world today. Her writing is culturally sensitive, incorporating various Arabic phrases and Islamic practices without Orientalizing them or sensationalizing the circumstances.
With her two characters, Williamson movingly makes it clear that working-class solidarity traverses borders, race, ethnicity, and religion.'
Read the full review here
---
SUNDAY POST iN10 MAGAZINE FEATURE
I was thrilled to be interviewed by Sally McDonald for a 1st July 2018 full page feature in the Sunday Post's iN10 magazine. In it I describe how my own experience teaching children from diverse background influenced the choice of characters in The Fox Girl and the White Gazelle. I also discuss how my love of reading books was kindled by my mother reading to me as a child, and the importance of public libraries in my early years as a reader. You can read the story here: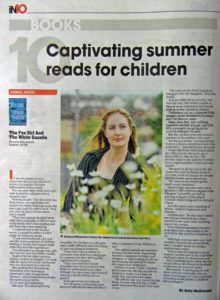 ---
BOOK REVIEWS
The Fox Girl and the White Gazelle continues to gather great reviews – here is a roundup of the most recent ones to date including recommendations for Empathy Day (12th June 2018) and Refugee Week (18th – 24th June 2018):
#BooksMadeBetter – Essential Reading For Refugee Week List
GoodNightToRead Blog – #Mgiechat on Diversity in Children's Literature
Empathy Lab – #EmpathyDay Recommendation
That Boy Can Teach – #ReadForEmpathy Recommendation
Mytchett Primary and Nursery School – Key Stage 2 Recommended Reading List
Staffordshire County Council Young Teen Fiction Booklist – March and April Picks 2018
---
Glowing reviews were written by book bloggers in the first few weeks of The Fox Girl and the White Gazelle having been published, including:
Publisher Spotlight Showcase – Kid Lit Fall 2018 Preview
Julia Thum – May Book of the Month
---
WINNER – #BOOKOFTHEMONTH April Vote
April was an exciting month, as not only was The Fox Girl and the White Gazelle published on the 19th, it also won the #BOOKOFTHEMONTH vote on The Reader Teacher Blog, and came a close second to The Infinite Lives of Maisie Day by Christopher Edge in the #Primary SchoolBookClub vote run by Scott Evans (@MrEPrimary) on the @PrimarySchoolBC Twitter account. Thanks to everyone who voted and helped The Fox Girl and the White Gazelle do so well in its publication month!
---
TEACH PRIMARY BOOK AWARDS SHORTLIST
The Fox Girl and the White Gazelle received its first award nomination in March 2018 when it was shortlisted for the Teach Primary Book Awards run by The Teach Company, before it was even published! Judging criteria included 'breadth of appeal' and 'learning opportunities', and the shortlist features a wealth of books featuring diverse characters and important contemporary issues.
---
COMPETITION!
Between April and July 2018 I ran a #FoxandGazelle Top Trumps Card competition for pupils is P5-7 (Year 4-6). I received hundreds of brilliant entries, making it very hard to choose the winners! You can see all of the stories and designs HERE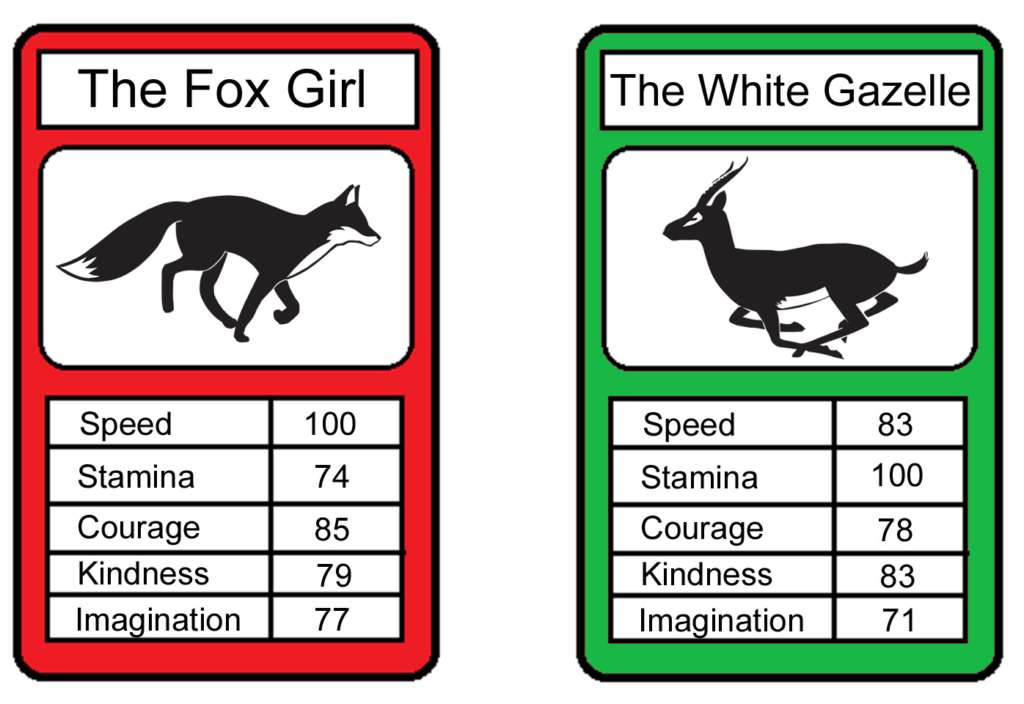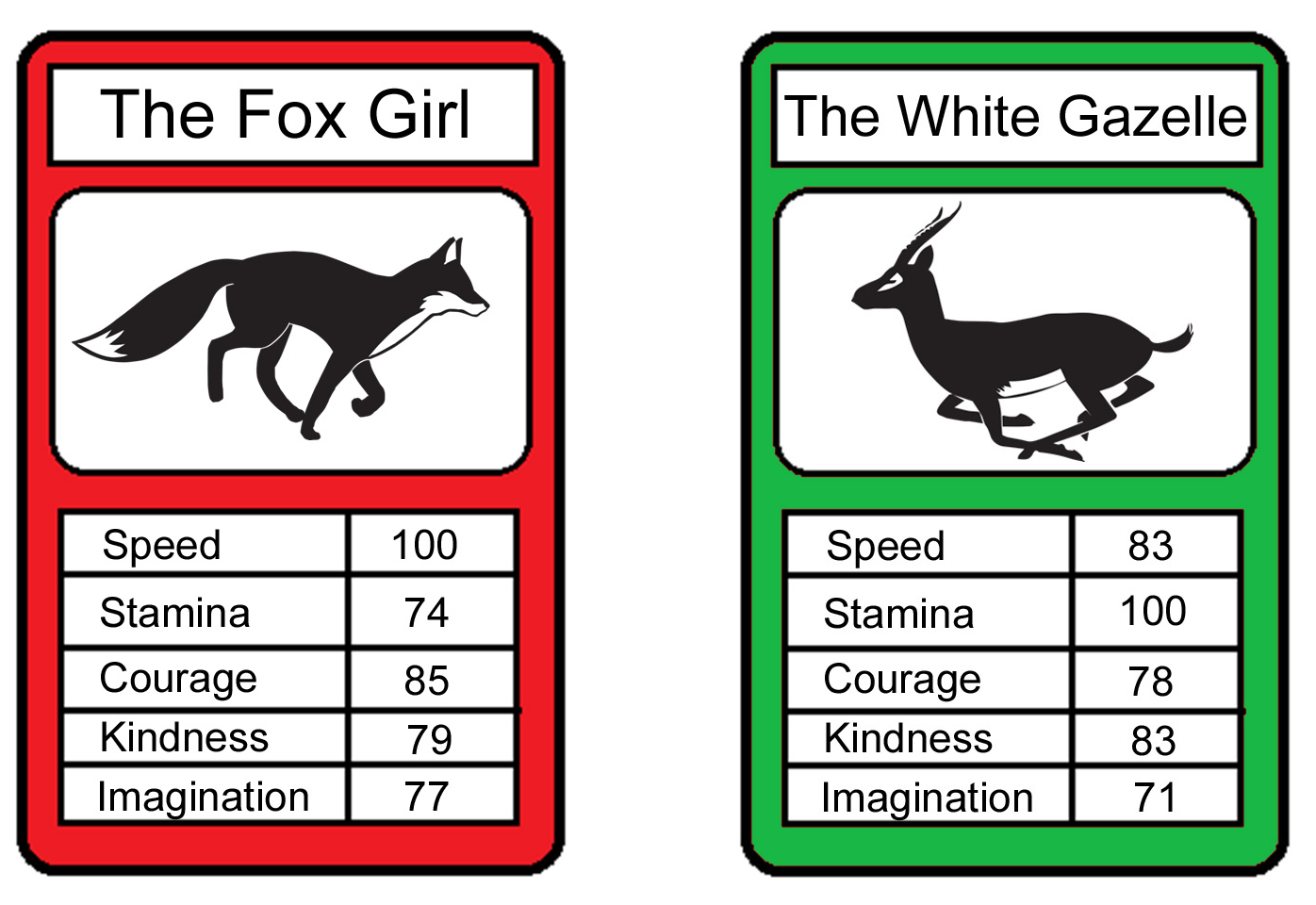 ---
BOOK LAUNCH!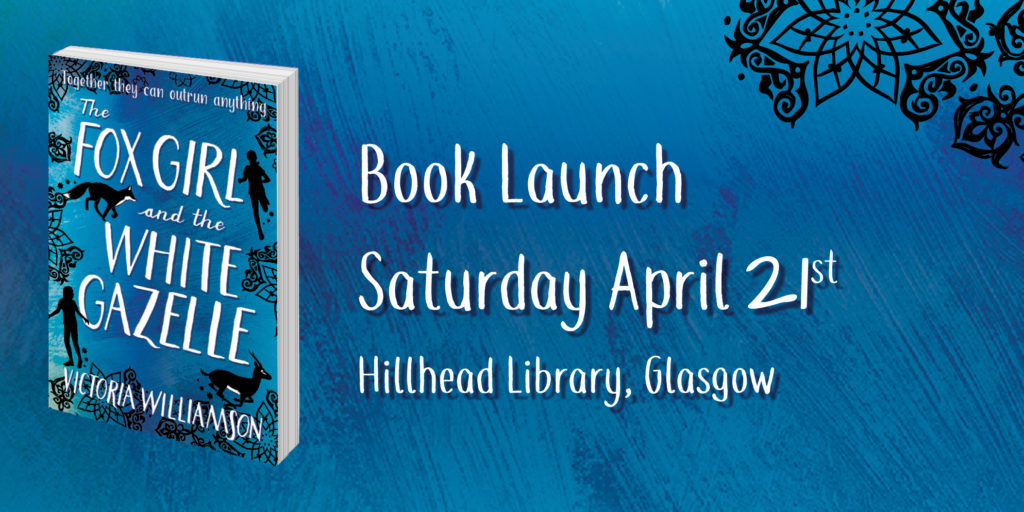 The Fox Girl and the White Gazelle book launch took place on the 21st April at Hillhead Library in Glasgow, in conjunction with the Scottish Refugee Council. It was a brilliant afternoon! Check out the Events page to see some of the photos taken.
I gave a talk about my journey to becoming an author; the importance of diverse character voices in children's literature; and the inspirations I drew on to create my debut novel.
Lisa Seibold from the Scottish Refugee Council spoke about the work her organisation does with new refugees and family members of refugees reunited in Scotland to assist them in integrating in the country. She also gave us some ideas about what each of us can do to help this worthy cause. Guest speaker Alex gave a moving account of his own experience of being forced to flee Kenya as a child to seek refuge in the UK. Today, after graduating with a degree in Business Studies, he feels at home in Scotland and he now volunteers with the Scottish Refugee council to help others who have been forced from their homeland.
You can listen to a podcast of the launch HERE
Next up there was a delicious (and massive!) cherry cake representing the book cover, which was reduced to crumbs within minutes! We celebrated Scottish and Syrian culture with a wide range of traditional food and drink. Everyone was welcome and while we enjoyed the food we were treated to an unusual mixture of Syrian and Scottish music!
I had lots of fun meeting guests and signing books, and finally the raffle was drawn and many fabulous prizes were won, all of them donated by local businesses and brands in aid of the Scottish Refugee Council. What a fabulous day!
A huge Thank you to everyone who came along and gave their support!
---
The Fox Girl and the White Gazelle has been getting rave reviews! Here are some of the readers' comments in full:
"A touching, thought-provoking adventure."
The Bookseller
"I tried to make notes the first time I read this, but kept getting so caught up that I forgot. Then I thought I should read it again to make sure it was as good as I thought it was. It was and is, in spades. This is one of the finest pieces of writing I have read in a very long time. It is relevant, moving, and quite extraordinary as a first novel. I was totally convinced by Caylin and Reema, and by the slow, deft revelation of their stories and characters — and the growth of their friendship, which seemed entirely organic and unforced. This is a novel of loss and love, and the fox story which stitches the two girls together is convincing and heartwarming, as well as just tragic enough. I think readers will absolutely love it, and I can absolutely see it on prize lists. If it's not on the Branford Boase, I will happily eat my hat."
Lucy Coats, acclaimed author of Cleo, Cleo 2: Chosen, and the Beasts of Olympus series, among others.
"A beautiful story singing with love and hope, about finding your feet in a world turned upside down, while treasuring your past. Two exquisitely drawn characters from very different worlds, who find common ground through a burning hope and a passion to protect what matters most. Williamson has such a deep knowledge of her characters' inner worlds and has created *two* distinct voices, belonging to two very different characters who I defy any reader not to root for from start to finish. I adored this book. A heart-shattering tale of survival and learning to trust again. Real, fresh, and unflinching. A celebration of the beauty and joy that can be found glinting on the greyest of days. Williamson deftly shows how it takes a child to see beyond the surface to find the beauty within."
Sarah Driver, Acclaimed author of the Huntress series, a Waterstones Book of the Month
"Wonderfully written and an absolutely beautiful novel. Reema and Caylin come so vividly to life I felt their every joy and cried for every heartache. The story is a wonderful melding of cultures, mixing the heat and colours of Aleppo with the grit and humour of Glasgow. The girls' plight touched my heart and I found myself desperately rooting for them as they fought against adversity and for the survival of their little family of foxes."
Claire McFall, twice winner of the Scottish Teen Book Award and bestselling author of Ferryman, Bombmaker, Black Cairn Point and Trespassers
"The Fox Girl and the White Gazelle is an engaging, inspiring refugee story that subtly shows the reader how ultimately the differences between people are far outweighed by their common humanity. An essential read in today's political climate."
Lu Hersey, MsLexia Children's Book Award winning author of Deep Water
"Brimming with hope, The Fox Girl and The White Gazelle is timely, surprising and beautiful. When we first meet Reema and Caylin, their situation and grim prospects are heart-breaking. As Victoria breathes life into their characters, sensitively layering them with nuanced detail, the reader comes to believes in them wholeheartedly. We share in their triumphs and heartaches alongside them and, as they start to realise the possibilities that do exist – even for them – so do we. Together, they and their reader start to appreciate something universally important; whatever differences may divide us, what we share as human beings far outweighs those differences and is so much bigger and SO much more important. As Reema and Caylin make those first few tentative steps towards understanding and friendship, the resultant uplifting wave of optimism and hope is so glorious I almost soared away with them myself. I can't imagine a more important or inspiring message to convey in a book right now, and that Victoria has achieved that so successfully and with such sensitivity is a great achievement and should be welcomed by her readers and by us all."
Eloise Williams, author of Gaslight, the 2017 Wales Arts Review's Children's Book of the Year and the forthcoming Seaglass
"In Reema and Caylin, Victoria has created two girls who are foreigners in their own homes, and I was cheering them on to become friends, despite their differences. It's a salient reminder of how hard it is to be an outsider, which all young readers will empathise with, and the strength that comes from working together. Beautifully written, touching, and inspiring."
Nikki Sheehan, twice Carnegie-nominated author of Swan Boy and Goodnight, Boy, among others
"A well-crafted, inspiring debut and a wonderful read. The diverse cast of characters is sensitively drawn and felt so real I found myself suffering with them through all their bad decisions and cheering alongside them at each of their triumphs. Caylin and Reema's story demonstrates the basic human truth that we are all more alike than we are different, and their interactions with each other, and with the world around them, offer an interesting exploration of what it really means to belong in today's society. And, if that's not enough, readers are treated to the occasional glimpse through the eyes of an urban fox. What's not to love?
Rachel Hamilton, author of Louie Lets Loose and Louie in a Spin, among others.