A spine-chilling winter ghost story set in the months after the Great War. Perfect for lovers of MR James and Susan Hill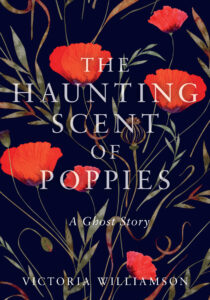 The War is over, but for petty criminal Charlie his darkest days are only just beginning.
Charlie Briggs is never off-duty, even when a botched job means he's forced to lay low in a sleepy Hampshire town for the holiday season. Always searching for his next unwitting victim, or a shiny trinket he can pilfer, he can't believe his luck when he happens upon a rare book so valuable it will set him up for life. All he needs to do is sit tight until Boxing Day. But there's a desperate story that bleeds beyond the pages; something far more dangerous than London's mobsters is lurking in the shadows.
Could the book be cursed? Why is he haunted by the horrors of war? Can he put things right before he's suffocated by his own greed?