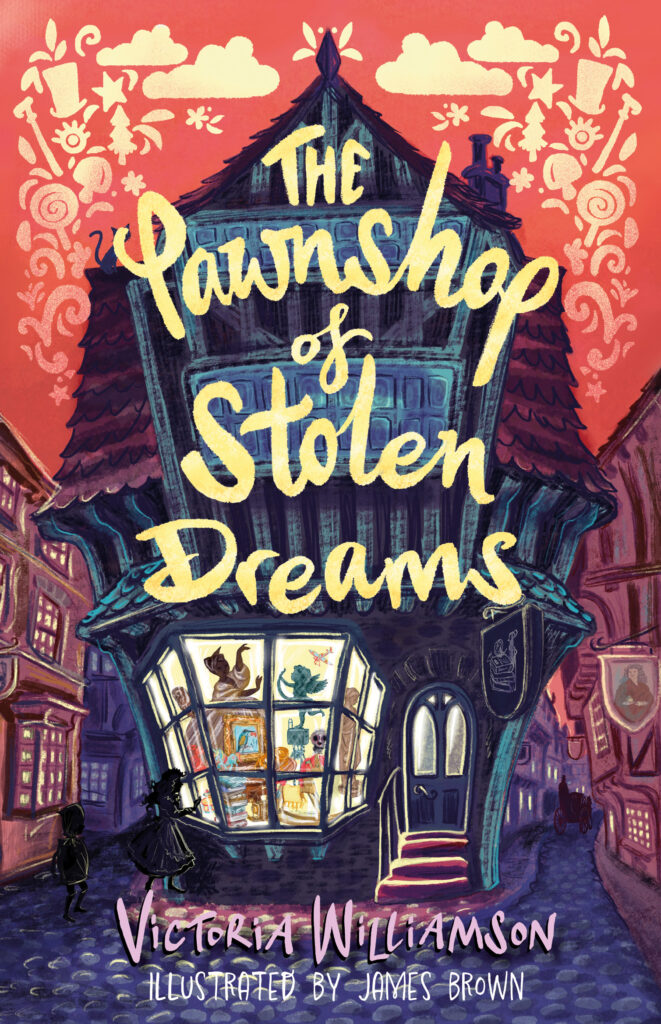 In a strange little village called Witchetty Hollow, eleven-year-old Florizel is the first to run into the curious visitors who've come to open a brand new Daydream Delicatessen and sack-baby factory. At first, the poor folk of the Hollow are delighted – after all, who has the money to rent a real child from Storkhouse Services these days?
But soon the daydreams turn sour. The Delicatessen's products are expensive, and villagers trading their worldly goods in the newly-opened Pawnshop begin to disappear. With no money for rent payments, the real children of Witchetty Hollow are being reclaimed by Storkhouse Services at an alarming rate. Can Florizel and sack-boy Burble stop the daydream thieves' evil business before it's too late to save the Hollow?
The Pawnshop of Stolen Dreams is an enchanting middle-grade fantasy inspired by classic folklore with a rebellious and modern twist.