The Boy with the Butterfly Mind book launch was held in Milngavie Town Hall on the 14th September 2019. The purpose of the launch, besides being a celebration of my new book, was to highlight the excellent work done by Scottish charity Children 1st, who will receive 20% of my author royalties for this book to support their work with families across Scotland. See a gallery of the event here
There was lots to see and do at the launch, and everyone attending had plenty to keep them entertained! I opened the launch by discussing The Boy with the Butterfly Mind, reading passages from the novel and explaining how the plot fit the standard narrative arc structure – hopefully inspiring a few of the children attending to try using this for their own creative writing. You can read a summary of this talk here in one of my many guest blog articles.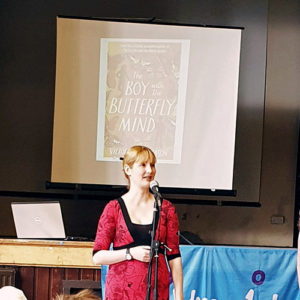 Fiona McBride, Assistant Director at Children 1st for the West Region, spoke about the history of the organisation and about its current work with children in Scotland. Her compelling words – as well as the fabulous prizes on offer – inspired us to dip into our pockets to buy a few more raffle tickets.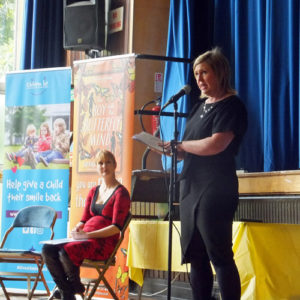 We then enjoyed a buffet, including the essential book cake! And there was still more to come… While I settled in to do an hour of book signings, Chris McEwan from Fun Science Glasgow took to the stage to give an entertaining demonstration of practical science. Some of the children in the audience literally had their hair standing on end after the show of static electricity, and all our jaws dropped when we learned how to make 'elephant toothpaste'. Jamie and Elin would have loved it!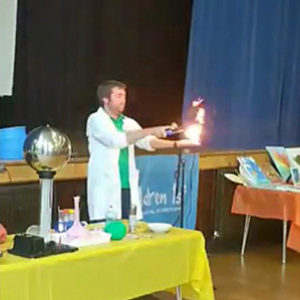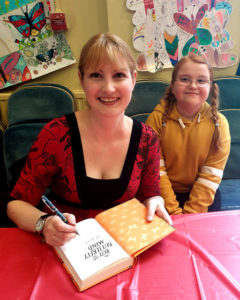 But talking about elephants in the room… how could we forget to mention the HUGE display of butterfly art sent from more than 120 primary schools from all over the UK! There were over 3000 entries for the Butterfly Art Competition in July, and all of them were displayed at the launch. Many of the entries were displayed in collages hung around the walls, and we all enjoyed admiring these while having another slice of cake. It was almost impossible for guests to pick a favourite piece of artwork as the standard was so high – the judges must have had a hard task picking the winners! But in the end, everyone who entered is a winner, and their work is preserved HERE in a huge gallery of every individual entry.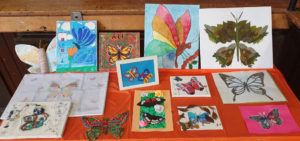 See all of the collages displayed at the launch here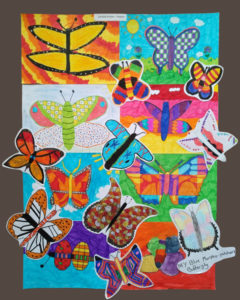 Thanks to everyone who joined us, what a terrific day!