In spring 2021 I was awarded one of Creative Scotland's Youth Arts Fund Grants to develop a series of creative writing workshops for young people. After Covid restrictions were lifted, the Creative Storytelling project took place in spring 2022 over the course of eight face-to-face sessions with four P7 classes at two different schools in Springburn – Balornock and St Catherine's Primaries – with the P7s at St Martha's Primary also participating through live streaming during the Balornock sessions.

The sessions consisted of four workshops at each school, covering activities focusing on Story Ideas, Using the School as Inspiration, Story Structure, Storyboarding using Pictures, Creating Memorable Characters, Story Setting, and Atmosphere.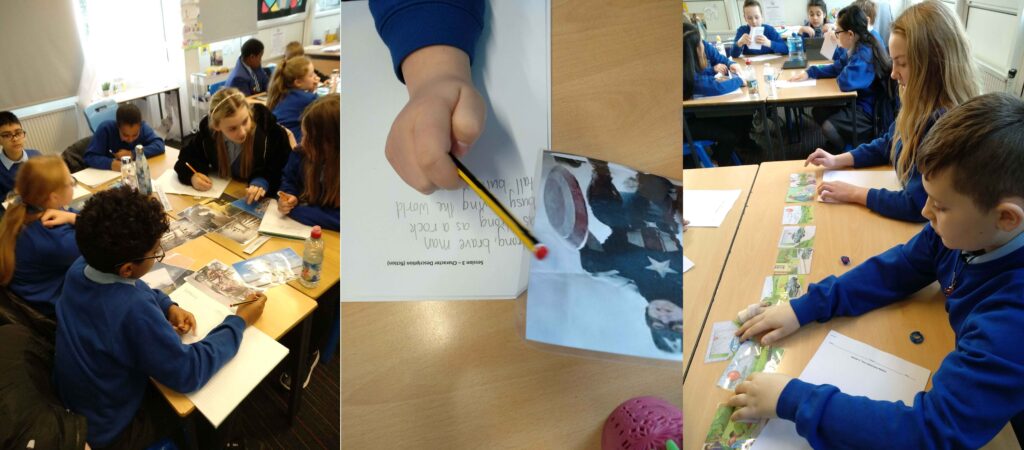 The project worked towards a final outcome – a piece of writing which the pupils will work on with their class teachers after the final session which will be used for the Springburn Schools project which aims to have QR codes around school buildings in the Springburn area which link to pieces of children's writing creative writing and about their school and experiences there. These will serve as a tangible record of participants' work and achievement during the project.

Take a look at photos from the creative writing sessions here: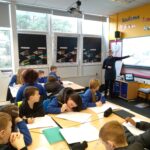 and the work the pupils produced here: